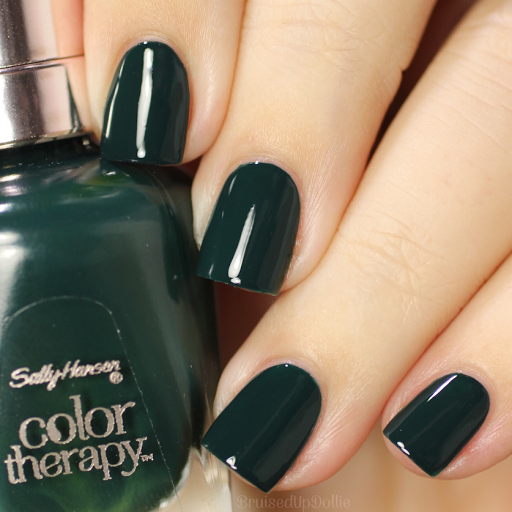 Is Sally Hansen just a brand of cosmetics for nails? No. Sally Hansen is also a company that manufactures self-tanning and depilatory cosmetics and above all, it is a woman who is behind all this. Who was Sally Hansen and what is the brand she has created?
Sally Hansen – the brand 
Sally Hansen Inc. is an American brand of cosmetics founded by Sally Hansen in 1946. The brand is famous for producing cosmetics for nails, which have two basic, often mutually exclusive features: an innovative formula and affordable prices.
Sally Hansen – the woman
For a long time, Sally Hansen's story was shrouded in mystery. It was not until 2014 that a team of investigative journalists was hired to uncover the truth. They managed to.
Sally Hansen was born in Nebraska in 1908. She quickly gave up her family business to become a dancer. For this purpose, she went to Hollywood, where she began to be successful not only as a dancer, but also as a choreographer.
In the 1920s, together with her husband, Adolf Hansen, they were famous for the lavish events organized in their luxurious Spanish residence (which was designed by Sally Hansen herself) for Hollywood celebrities. In the 1940s, Sally Hansen decided to leave her husband, friends and wonderful Hollywood life to pursue her dreams of creating her own beauty empire in New York. That's how Sally Hansen Inc. was born
Sally Hansen died at the age of 56 after a 6-month battle with lung cancer. Her grave is small and simple.
Cosmetics by Sally Hansen 
Sally Hansen cosmetics can be divided into five categories: nail polishes, nail care, self-tanning products, depilatory products and cosmetic tools (tweezers, clippers, pliers and nail files).
Nail polish
As part of the Sally Hansen brand, there are five lines of nail polishes, each of which offers five different finishes: gel, pearl, cream, metallic and gloss.
Nail Care
Sally Hansen offers cuticle care products that accelerate nail growth and strengthening, as well as bases, manicure accessories, removers and tops coats.