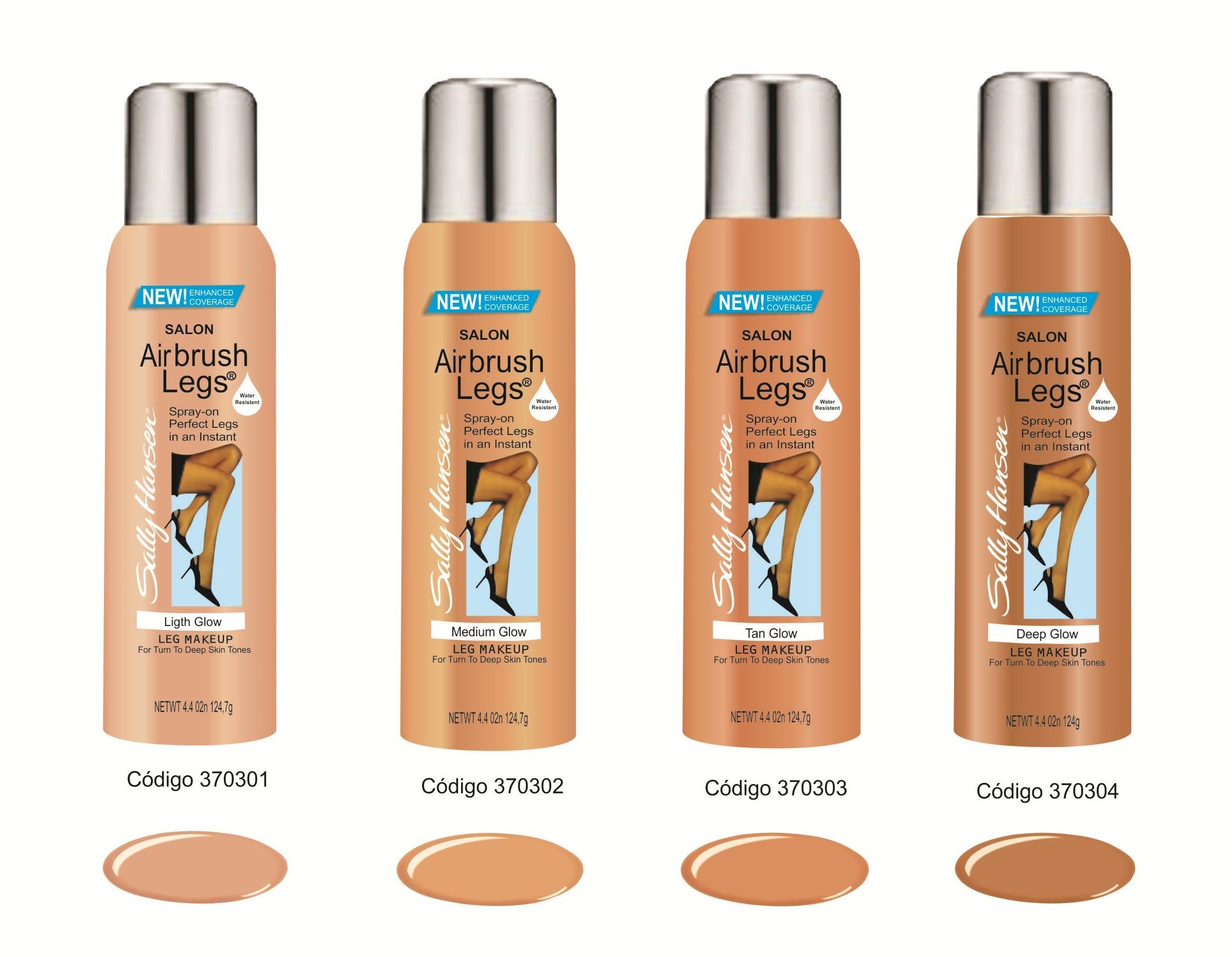 People are just like an endless source of ideas. All those creations are produced just to make everyday existence way easier than it actually is. Mini products, thermo-mugs, dry shampoos, instant coffee and many more. Recently, even spray-on tights have gained immense popularity. As an answer for growing need for this kind of products, Sally Hansen has created and recommends Airbrush Legs. Are these 'tights in a tin' really able to make our life easier?
In most cases, tights or stockings are associated either with a garment that is made of nylon or with an old comedy 'Robin Hood: Men in Tights'. And what would you say to spray-on tights from Sally Hansen? Such an invention is popular mainly in the USA, however, more and more British shops are observed to have on the shelves this intriguing product. Basically, this merchandise is bought by women taking part in street parades or by cheerleaders. Why this group of females in particular consider spray-on tights as an useful part of their garment? In fact, there are plenty of reasons. Firstly, this item of clothing is fast to put on, or maybe it would be better to say – to apply. Secondly, these do not interrupt while dancing and making difficult aerobatics in the air (as the cheerleaders tend to do). Thirdly, these products have similar properties to self-tanning creams or bronzers, and to say even more, spray-on tights can replace these products successfully. Fourthly, alike regular tights, the spray-on ones are available in several shades. And finally, these are just paradise for foot.
All these advantages concern also Sally Hansen's spray-on tights. To begin with, this product cannot only replace a self-tanning cosmetic but also is able to colourize legs in a pretty way. What is more, Airbrush Legs is easy to apply, can adjust to skin colour, does not stain clothes and is safe for skin. The only disadvantage of the spray-on tights is the fact that these wear off, or even are rinsed off legs totally while raining, or when exposed to water in general. Coming back to positives, Airbrush Legs is good at covering minor discolourations and moles on skin as well as evens skin tone. Furthermore, Sally Hansen's spray-on tights contain K and E vitamins, oils, silica, glycerine and mica that are responsible for moisturization and highlighting of body.
How to apply Sally Hansen's spray-on tights? Before using, the tin has to be vigorously shaken. Then, a small amount of the product has to be sprayed on a palm of the hand and distributed on legs quickly. Why do I have to do it so fast? Because the spray dries out fairly promptly and as a consequence becomes impossible to be applied on all over the legs. Another thing to point out, Sally Hansen's spray-on tights can be bought in three shades: Light Glow, Medium Glow, Tan Glow. A single tin contains 85 grams of the product.