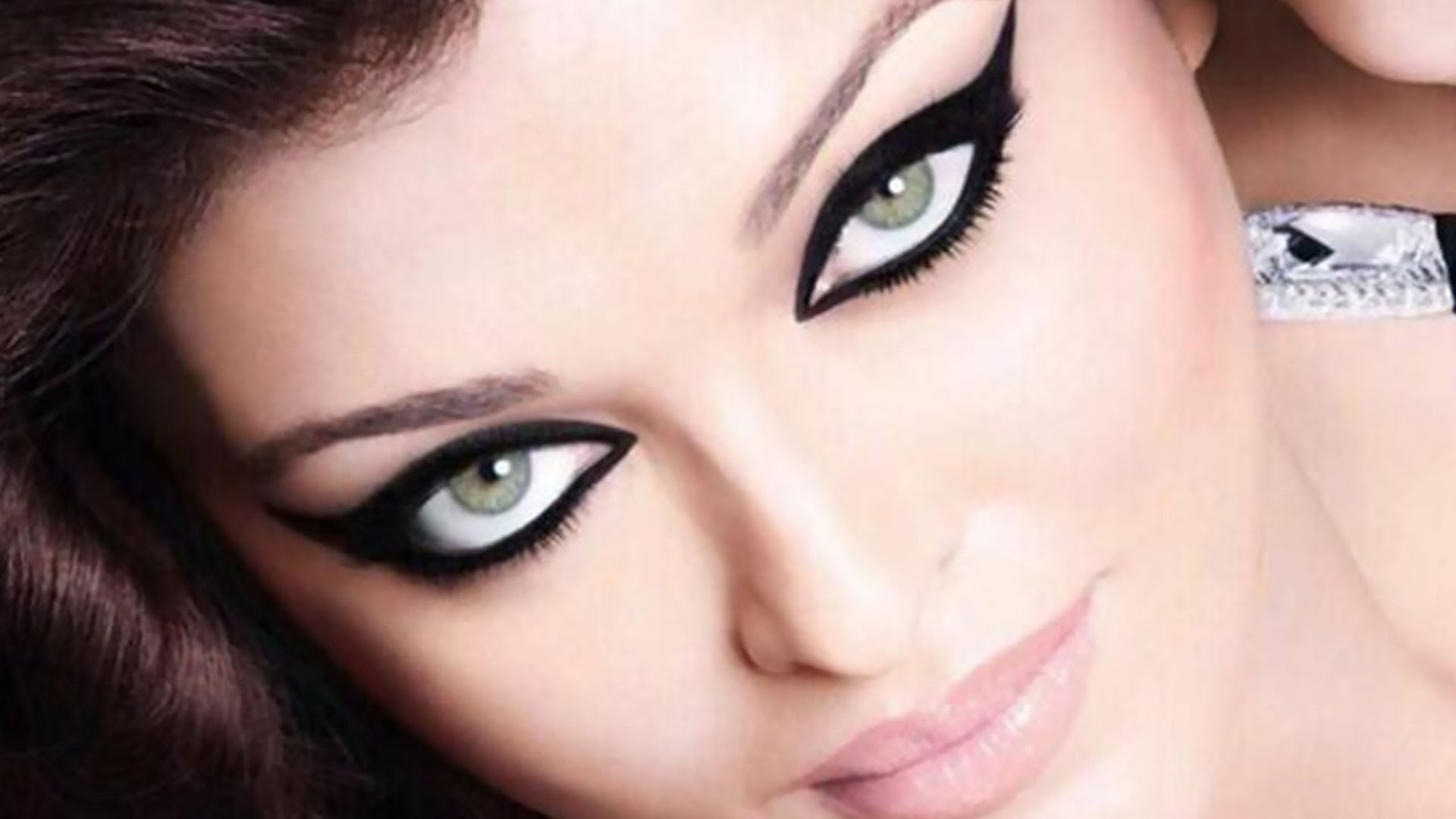 Basically, Kajal, also known as kohl, is an ancient eyeliner. Back then, it was made of herbs combination and it was used in makeup field to make eyes more visible. Generally, the cosmetic used to contain zinc that is still able to combat against skin imperfections. In the present-day world, kajals have a form of sticks, gels, mousses, powder or eye pencils. Actually, these products are good at replacing eyeliners because these are characterized by intensive black colour and soft consistency. Thanks to the consistency, it is completely trouble-fee to smudged these, with makeup brushes, on the eyelids. Another positive side to mention, due to kajals, it is extremely easy to do smoky eye makeup or create the illusion of bigger eyes since the pitch black colour contrasts perfectly with withe of the eyes.
The truth is, kajal can be applied in many ways. For example, you can put the cosmetic on eye water line and both eyelids. Unfortunately, it is not a good idea for people having small eyes because covering eye water line with black colour make eyes look smaller. The second method of kajal application is using it as if you were using an eyeliner. To clarify, suffice to draw lines on eyelash base of upper and lower eyelids. Thirdly, kajal can be also used for producing smoky eye style. To obtain this effect, take the cosmetic and apply it in inner corners of the eyes and move towards the outer corners. Then, reach for a makeup brush and try to smudge the drawn line. Try to create a gradient, by stretching the cosmetic towards crease of the eye. When you produce the desired effect, draw a line on eyelash base one more time to make smoky eye makeup style more expressive.
Although kajals are made from herbs and camphor, these are not recognized as safe cosmetics. Products bought on the Internet sales may be not-certified. Homemade kajals, in turn, can contain small amounts of lead. This metal can harm brain and nervous system without mentioning the damage caused to the skin itself. Unfortunately, kajals that are available in cosmetic shops may contain lead as well, but obviously, it is not mentioned in the composition. Having these in mind, if you want to stay healthy and keep clear of all possible skin irritations, then it would be better to replace kajal with a regular eye pencil of a cosmetic brand you know or with a high quality eyeliner.