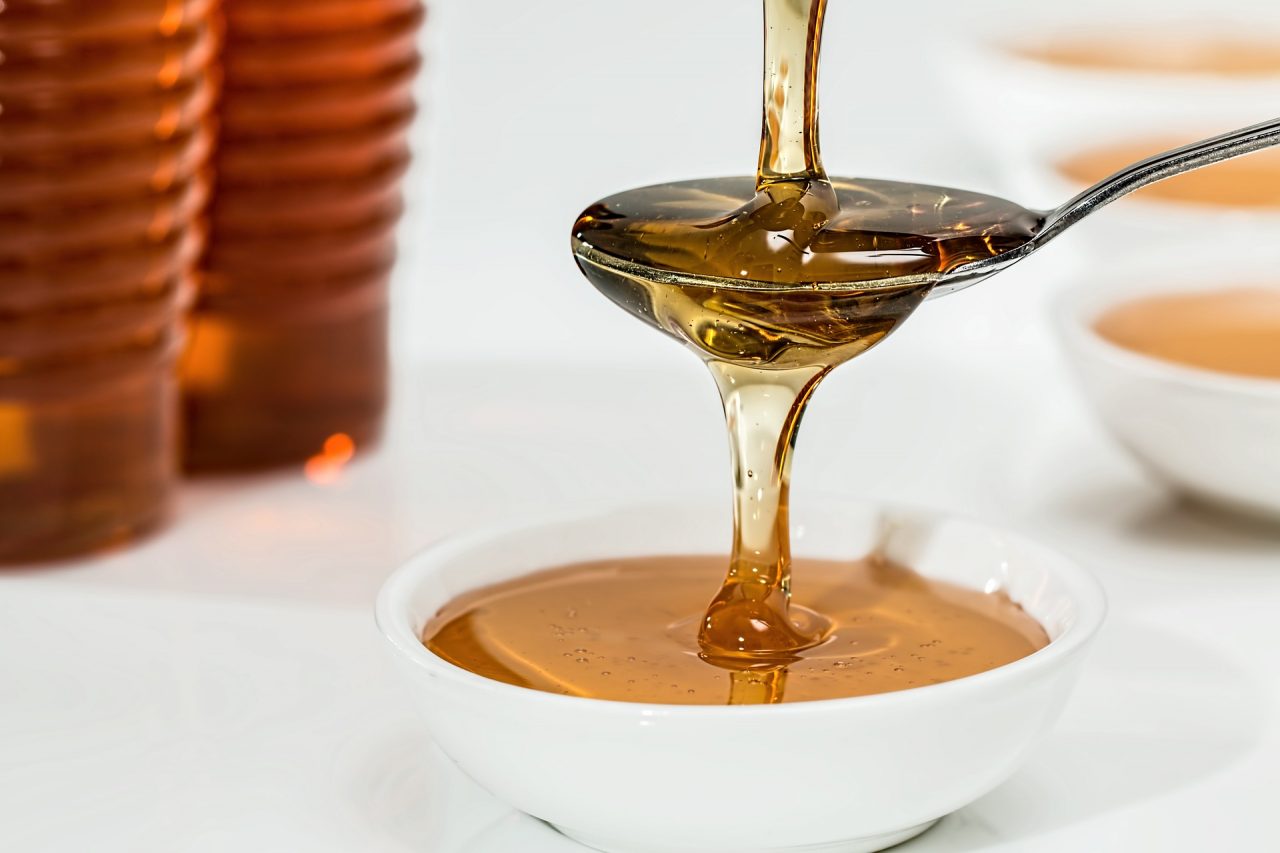 A honey-based face mask is an effective and inexpensive home-made cosmetic. Honey has antibacterial, disinfecting and moisturizing qualities, which is why the honey-based mask can be used by women with acne, oily, combination and sensitive skin. Unfortunately, honey loses many valuable properties in the pasteurization process, so you should choose a pure product from a reliable source. Get to know recipes for honey masks. Honey – cosmetic properties
Honey has a wide spectrum of activity. It absorbs excess sebum, so it can be used by people with acne and combination skin. In addition, honey effectively moisturizes dry skin as well as soothes irritation and redness. What's more, it accelerates wound healing and regeneration of the skin and prevents the formation of keloids. Therefore, it is often used in the treatment of acne and the fight against acne scars. In addition, honey has antibacterial qualities, reduces inflammation and cleanses the skin of impurities. Despite its beneficial properties, it can give you allergies, so make sure you run an allergy test before putting it on your face.
Masks made of honey – recipes
Moisturizing honey mask
Ingredients:
1 teaspoon of mashed avocado,
1 teaspoon of natural yoghurt,
1 teaspoon of honey.
Put all ingredients in the bowl and mix thoroughly. Apply the mask to the face, spread over the entire surface, leave it on the face for 20-30 minutes, then wash down with lukewarm water. You can use the moisturizing mask every day, provided that none of the ingredients causes an allergic reaction.
Brightening honey mask
Ingredients:
1 teaspoon of honey,
1/2 tablespoon of lemon juice.
Combine the ingredients together and apply spot-on discolouration the entire face. Wash the mask after about 30 minutes and towel-dry the face. The lemon has brightening properties, but it can irritate, so apply it no more than twice a week. The brightening effect will appear after a few weeks of regular use.
Cleansing honey mask
Ingredients:
1/4 glass of strawberries,
1 tablespoon of honey.
Strawberries are a natural source of salicylic acid, which is used in acne skin care with blackheads and oily skin. The mask cleanses and absorbs excess sebum, which is in fct needed, so you must not use it more often than once a week. To prepare it, just mix the mashed strawberries with honey and apply to the cleansed face. Leave the mask for 10-15 minutes, then wash your face with lukewarm water.