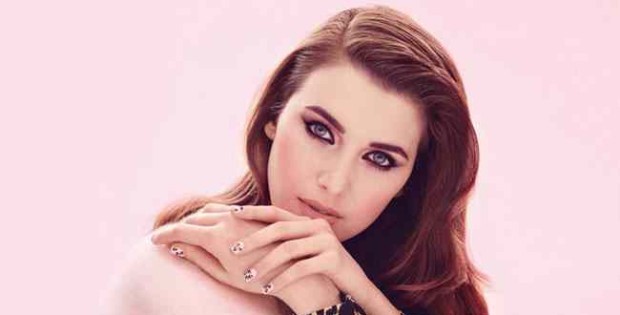 What is going to be trendy in Autumn/Winter 2015 season? For example, instead of applying eye shadows, use… sequins. You can either put these along eyelash base or just distribute all over the eyelids. If you are not fond of this idea, draw a line in… crease of the eye. The good news is, it can be precisely or carelessly drawn, thick or thin, smudged or delicate – the choice is yours. Furthermore, dark smoky eyes effect is still trendy. You can do this eye makeup before a night out or just for a meeting with your friends. Do you consider smoky eye style as a difficult one to accomplish? Try something new then. Make your eyelids spotted. Bigger spots should be applied on the upper eyelid, whereas, the smaller on the lower eyelids. Do not forget to cover also corners of the eyes. The spots themselves can be applied with the aid of an eye pencil, eye shadows or an eyeliner. Vivid colour of eye makeup or just sloppy one – if you are brave enough, these are your makeup styles this autumn. Obviously, makeup no-makeup will be always immortal.
When it comes to the hairstyle that is going to rule in Autumn 2015, ask your hairdresser for so-called 'lob'. Actually, it is a longer version of 'bob' hairstyle. Worth mentioning, hair does not have to be straight. It can be wavy as well. Fringe can be tied back or just set on side. In a case, you are not willing to cut the hair, you can let it down, with the fringe on one side or just covering the whole forehead. Trendy are still gray, violet and blue hair dyes. Recently colombre has become also popular.
Now, some info connected with fingernails. Autumn/Winter 2015 is going to be dominated by dark manicure. If you would like to be trendy, paint your nail black, dark green or dark red.   Supporters of natural look will also find something matching their style, by applying so-called manicure no manicure. To clarify, such manicure style is characterized by fingernails covered with a transparent nail conditioner or a nail polish. What is more, combination of black and white, a few contrasting colours or metallic manicure finish will also be suitable for the ongoing season.