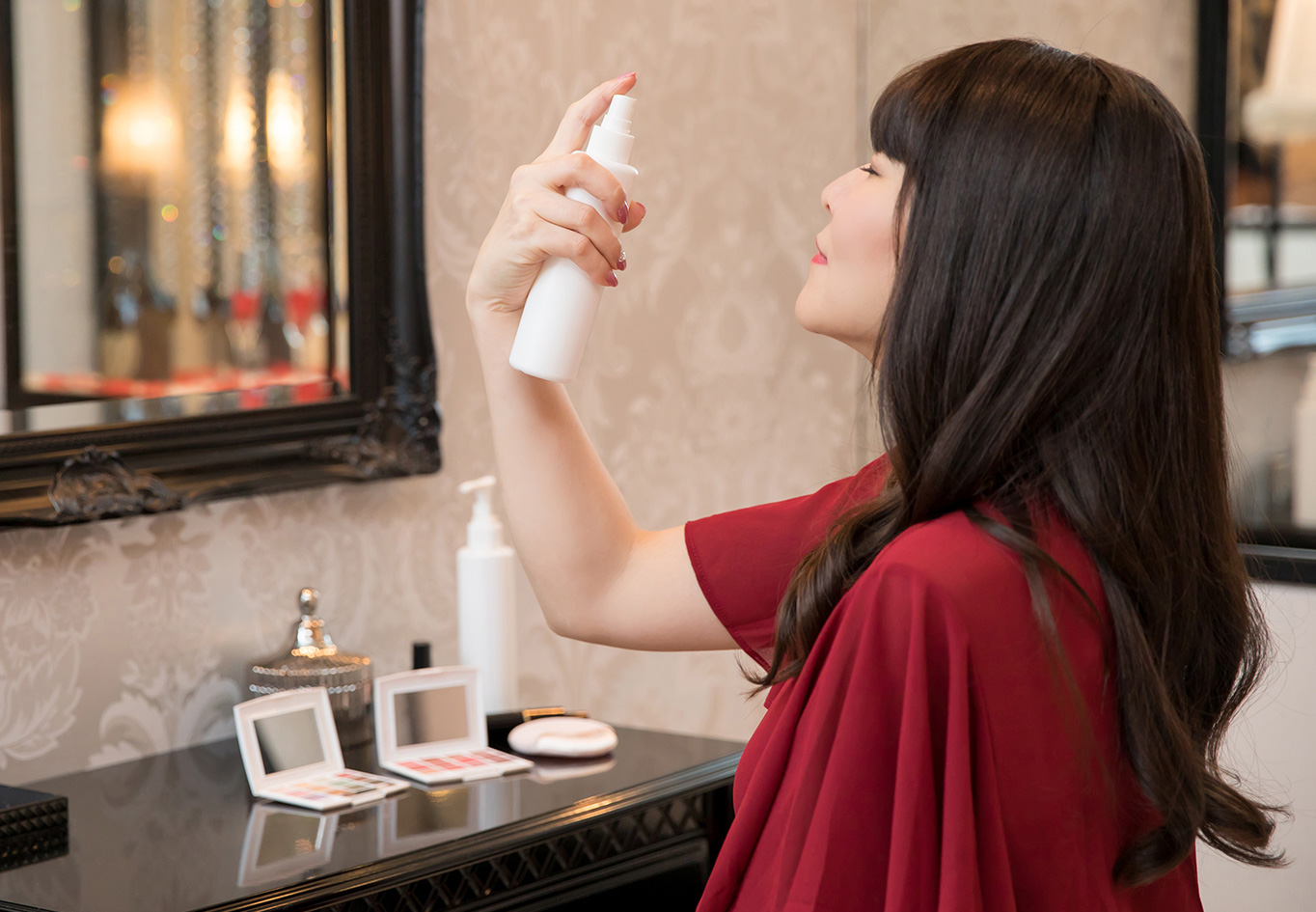 When it comes to facial skincare, each one of us probably uses a toner. It is a very helpful and essential product – after all, it is used for a very specific and important purpose that you may learn more about in the below article. Why should you use a toner and how to choose the best product?
What is a toner?
A toner is a water-based cosmetic with the content of herbal extracts, flower water, essential oils, vitamins, and minerals. It has various types of action and can be used by people with different types of skin. Its properties are usually to calm irritation, moisturize, cleanse and normalize.
The most important properties of toner are:
restoring proper pH, which can be disrupted during the make-up removal;
cleanse and refreshment, removing make-up residues and dirt;
gentle exfoliation if toner is applied with a cotton pad.
Micellar liquid and hydrolats vs a toner
A toner and micellar liquid are two very different products. The micellar liquid is used for skin cleanse and make-up removal. There is no toning action to it. What is more, the micellar liquid is recommended for specific skin types as for dry and sensitive skin it may cause dryness.
On the other hand, hydrolats are floral waters with brilliant conditioning properties. One of its functions is similar to the one provided by a toner so can be easily used instead of it.
What type of toner should you choose for your skin type?
Every skin requires different care that is why so important it is to match a toner with its needs.
Moisturizing toner is best for dry and sensitive skin. It should contain soothing ingredients as well as those capable to retain the water in the skin (urea, hyaluronic acid or panthenol). Choose a toner with aloe or rose;
Soothing toner works well for irritated or couperose skin. It should contain hibiscus or Baical skullcap and floral waters, for example, poppy, witch-hazel or rose. Their main task is to lessen redness and to strengthen blood vessels walls;
Antibacterial toner is best for oily or mixed skin. It consists of ingredients able to regulate sebum and herbal extracts (natural oils, green tea extract, aloe).