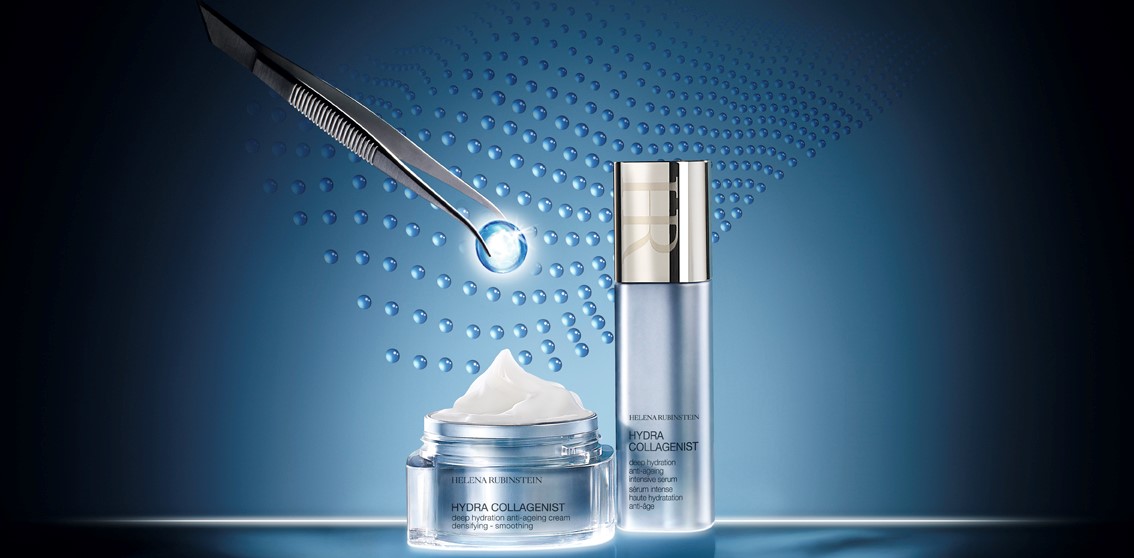 It is important to realize that dry and normal skin types require special care. Why? Dry skin is extremely sensitive and prone to working of harmful factors that derive from the external environment including air pollution and solar radiation. What is more, dry skin gets older much faster than other skin types, and the discolourations, that are highly possible to develop, are in most cases not only expansive but also hard to remove. When it comes to normal skin type, it requires the same amount of attention as dry skin because it is particularly difficult to be kept in a good condition. One has to be careful enough not to make normal skin dry or oily.
Fortunately, here comes Helena Rubinstein's Hydra Collagenist cosmetics to bring help to dry and normal skin. It is a line of moisturizing and anti-wrinkle products designed for people who happen to notice first signs of skin ageing. The creams have to be applied morning, before putting on make-up. Under such circumstances, they can work as a make-up base cosmetics. It is worth mentioning, the products have to be applied on precisely cleansed face skin. Certainly, if the application is performed evening, face must be completely make-up-free. What is more, the creams are easy to apply and are absorbed fast which is facilitated by the cream-gel consistency.
During Hydra Collagenist treatment skin becomes more tautened, oval becomes improved and the collagen production is accelerated. However, the most important function of these creams is moisturization of deeper skin parts, regeneration and gradual smoothing of wrinkles. Due to appropriate hydration level in epidermis, it is possible to remove the first signs of skin ageing (like wrinkles or discolourations).
Hydra Collagenist creams by Helena Rubinstein are closed in blue jars of 50 ml capacity. The treatment might be enhanced by applying also two other similar products: Deep hydration anti-ageing eye care cream (a tube of 15 ml) and Deep hydration anti-ageing intensive serum (40 ml).