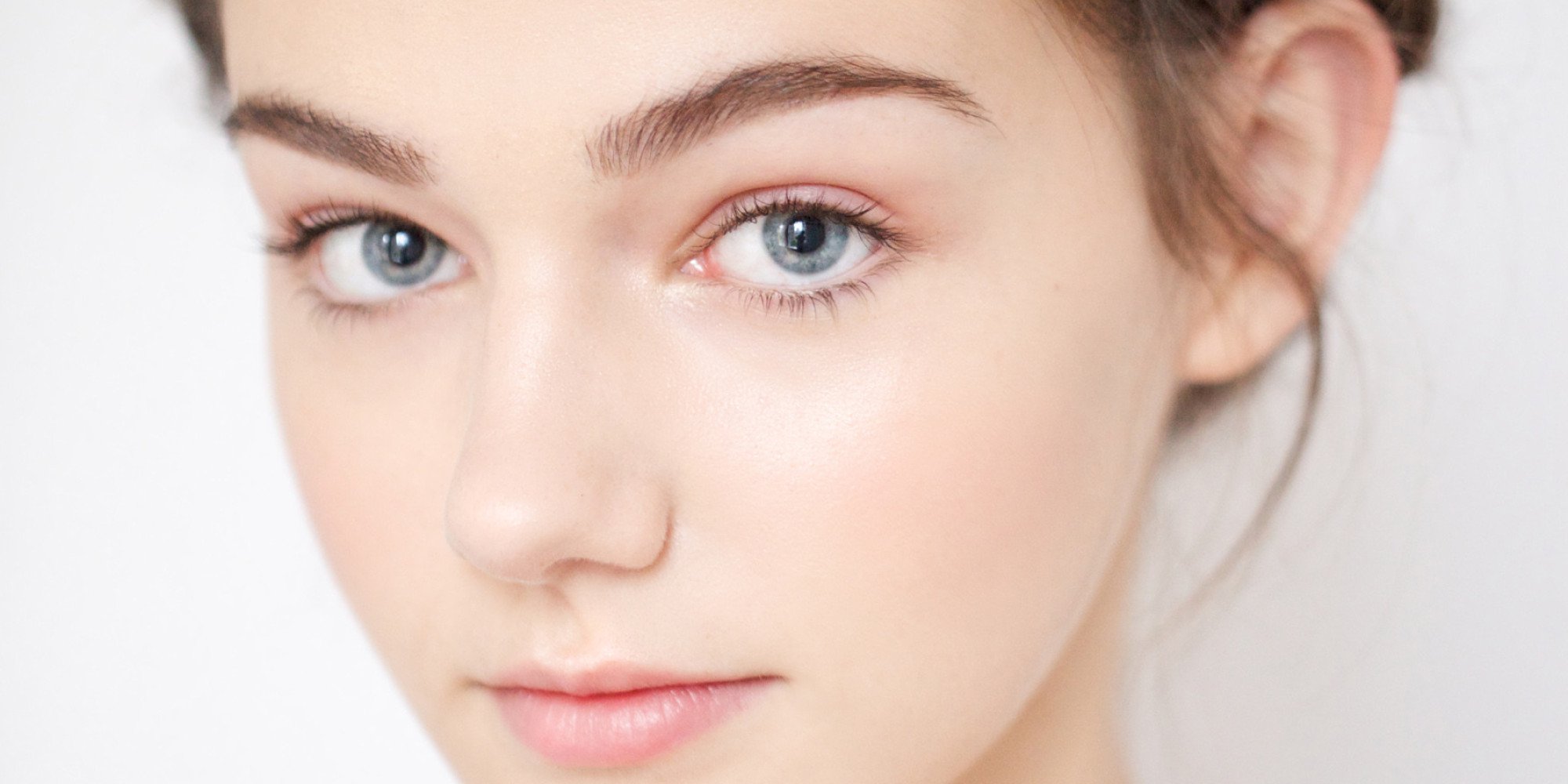 Red, burning skin, flare-ups that last for hours, broken capillaries… If you're familiar with those gripes, you must be looking for effective treatments. We suggest starting with a facial serum which is the strongest daily care product. Read our round-up of the best anti-redness face serums and choose the right one for your complexion.
WHAT HARMS SKIN WITH REDNESS AND BROKEN CAPILLARIES?
Redness-prone, reactive skin is sensitive to harmful external factors such as:
spicy and hot food or drinks
alcohol, cigarettes
sun exposure, wind, cold weather, UV rays
hormonal changes (menopause in particular)
physical, coarse-grain scrubs
temperature and blood pressure changes
harsh cleansers and unsuitable skincare products
HOW TO CARE FOR SKIN PRONE TO REDNESS AND BROKEN CAPILLARIES?
The right products customized to the needs of this skin type are the most important. Also remember that rosacea-prone skin requires gentleness to ward off further irritations. Anti-redness products have special ingredients to soothe, strengthen as well as moisturize and nourish delicate skin.
Use mild cleansers (e.g. foams) free of dehydrating SLS, parabens or aromas. Go for skincare products that are light-textured and non-overburdening. Key thing: get a good anti-redness serum which penetrates the epidermis and reaches weak capillaries to strengthen the skin and prevent telangiectasias, aka spider veins. By reading on, you'll see five best serums chosen by women and recommended by cosmetologists.
5 BEST ANTI-REDNESS FACE SERUMS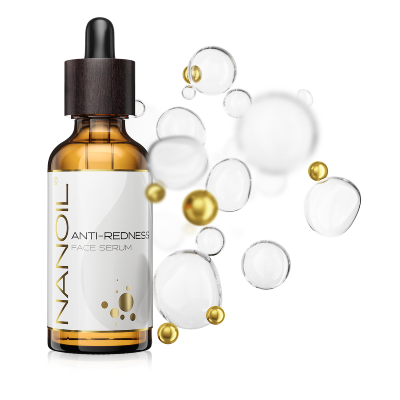 NANOIL ANTI-REDNESS FACE SERUM
This anti-redness face serum quickly became a red-hot item because it brings amazing benefits for sensitive skin. Nanoil handles red patches on the face and keeps it lovely-looking by improving the skin tone, moisturizing, adding elasticity, and fighting the dryness or discomfort. It prevents occurence of red dots and spider veins by strengthening the capillaries. Just a few uses will give you a feeling of relieved and strengthened skin. Nanoil Anti-Redness Face Serum is unusual because it does something more. It keeps the skin young, delaying wrinkles, counteracting free radicals and increasing smoothness. It's appreciated for a large-sized bottle, good price, top quality, and powerful formula based on four botanicals. Nanoil will give your skin relief, beauty and protection! Get to know it better on www.nanoil.co.uk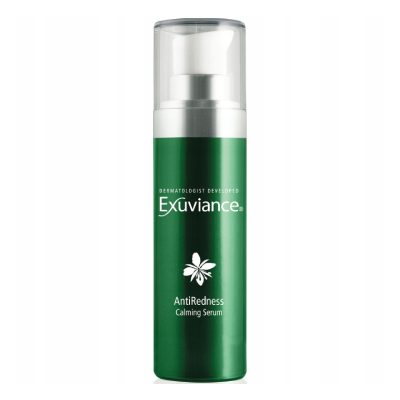 EXUVIANCE ANTIREDNESS CALMING SERUM
Exuviance Anti-Redness Calming Serum is quite expensive yet effective at strengthening fragile skin, making it more resistant to damaging factors. The users like it for fighting red splotches on the face, preventing spider veins, or broken capillaries, calming the skin and providing optimal hydration. Regular use helps handle the unpleasant burning sensation. The creamy texture is another benefit, quite unusual for a serum yet good for sensitive skin for sure. A beneficial buckeye extract enhances the skin.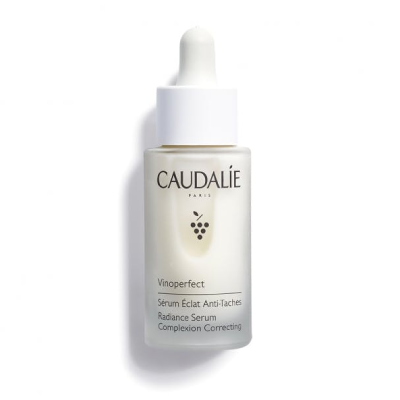 CAUDALIE VINOPERFECT SERUM
Here's an offering from a French brand, Caudalie which appreciates natural skin care ingredients. This serum is gentle on the "angry", reactive skin and extremely effective at brightening hyperpigmentation and redness. It makes the face look more rested and healthily shiny day by day. You get only 30 ml but it lasts long.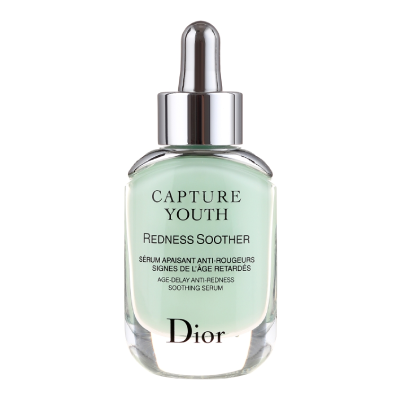 DIOR CAPTURE YOUTH REDNESS SOOTHER
Dior equals prestige and widespread acclaim. The brand offers items that boast top quality. Too bad they aren't budget-friendly… Should you go for a high-end item or try a cheaper option offering great components and benefits? It's up to you of course. By choosing Dior, you get a fast-absorbing, quite lightweight, gel-like serum. Regular use calms the skin and prevents redness, erythema and irritations. The serum is based on repairing peptides and antiaging iris extract. It protects reactive skin against environmental factors and keeps it lovely-looking.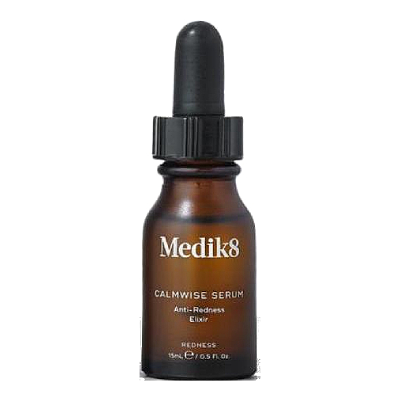 MEDIK8 CALMWISE SERUM
Here's our last pick for broken capillaries and sensitive complexion. It's a good choice if you're a rosacea sufferer bothered by erythema and redness. The ingredient list is short yet powerful (just 7 components). The formula doesn't contain any parabens, SLS, colorants or aromas which could irritate sensitive skin. Sage extract lessens inflammation and soothes while unique teprenone reduces visibility of spider veins. Too bad this serum isn't budget-friendly and the bottle won't last even a month.