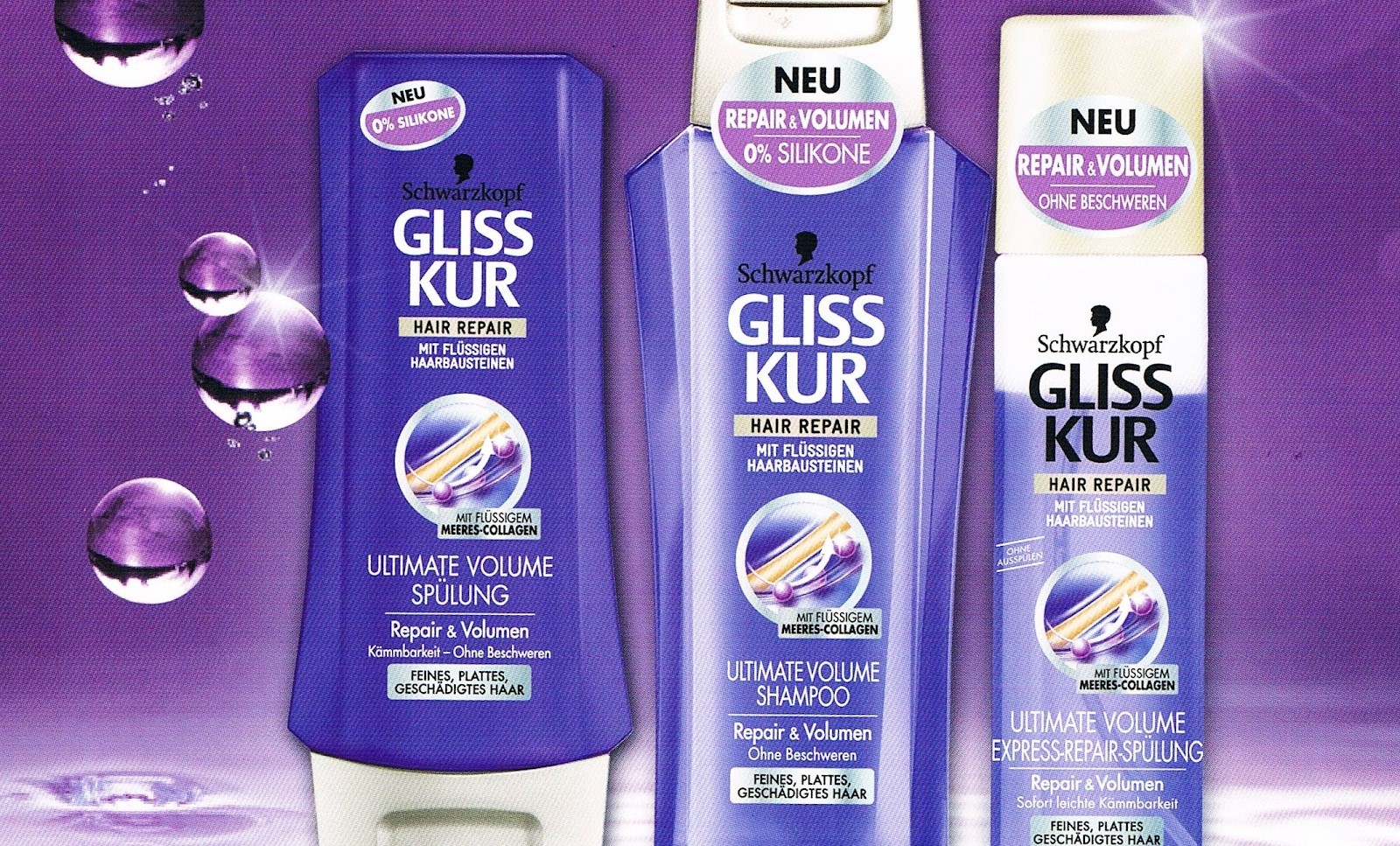 Fluffy and glossy hair… Which one of us would not like to have this kind of a hairstyle. Unfortunately, most of us have thick and flat hair. What are the techniques of adding volume to the strands? Maybe it is worth giving a go to Gliss Kur, Ultimate Volume cosmetic collection?
Hair without volume – Possible reasons.
Not everyone is gifted with a good head of hair by Mother Nature. The people who cannot boast about fluffy hair, resort to use all possible recipes and methods to get more volume. And when the mission seems to be impossible to accomplish, all that is left is a question: 'Why my hair is so heavy?!' Well, there are plenty of reasons. First of all, genes. If your parents, grandparents and other predecessors did not have fluffy hair, than do not hope that you will be gifted with this kind of hairstyle someday. Improper care or use of inaccurate cosmetics may negatively influence the volume of hair. Even tying hair in a ponytail may deteriorate its condition. Other reasons for hair being thick are: mechanical damages caused by applying incorrect manner of combing, lack of vitamins in an organism, pollution derived from external environment, frequent hair dyeing, or styling hair with the use of devices generating heat.
Ultimate Volume Gliss Kur cosmetics.
Hair that is thick and without volume can be treated with Gliss Kur cosmetics. Ultimate Volume collection consists of a shampoo, a conditioner and an express conditioning foam. All the products provide volume, elasticity and lightness to hair. They are able to make streaks of hair lifted near the scalp, smooth them and nourish. In other words, the cosmetics do not load hair, because they do not contain any silicones. What the products consists of are micro-elements and marine collagen. What is more, the shampoo is available in two capacity versions, 250 ml and 400 ml. When it comes to the conditioners, they have 200 ml each. The shampoo and the conditioner have to be applied on wet hair and then rinsed precisely. The express conditioning foam has to be distributed on damp or dry hair. It should not be rinsed. It is important to protect the eyes while spraying. The conditioner has to be stored vertically in a dark place. It has to be shaken before use.