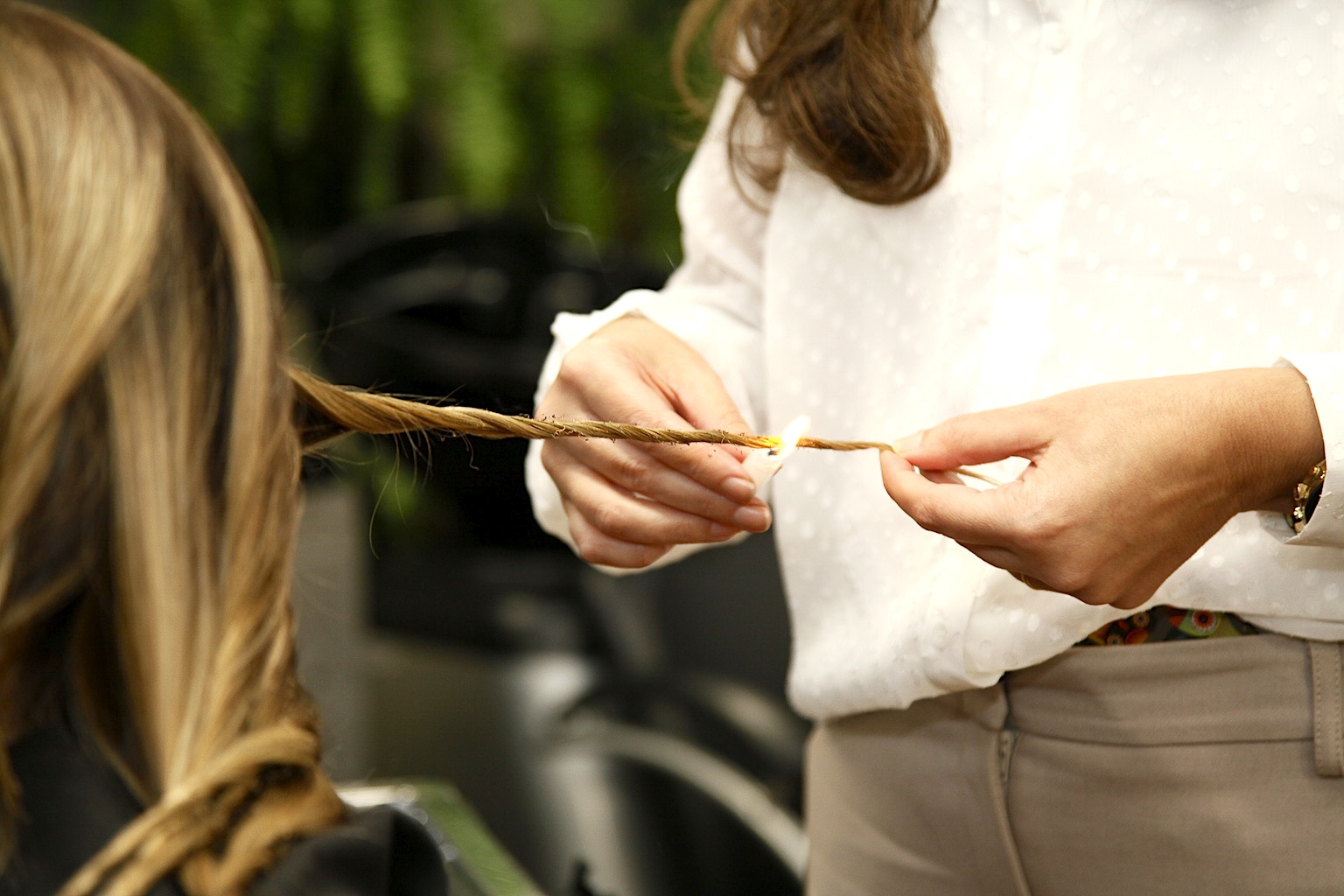 Velaterapia is growing in popularity. It's come straight from Brazil. The treatment involves burning split hair ends with an open flame. It may arouse lots of doubts and worries. Is velaterapia safe? Brazilian women, who have thick and full hair, are big on the treatment!
Brazil is regarded to be the world's capital of cosmetology. Brazilian women test different innovative beautifying techniques. They boast about naturally thick and dense hair so there are lots of possibilities. Week by week, velaterapia is getting more and more popular there and it starts knocking on the European door, too. You can admire the treatment's effects looking at Brazilian Victoria's Secret Angels e.g. Isabela Fontana and Barbara Fialho. Models regularly have their hair ends burnt down with a candle. Looking at their stunning hairdos, you envy the effect.
Alessandra Ambrosio – Victoria's Secret Angel of Polish and Italian origin – is into the candle-cutting treatment. She posts her velaterapia photos on Instagram. Promoting it this way is supposed to encourage women to enrich their knowledge about the less popular beauty treatments. Alessandra reassures that burning hair ends has nothing but benefits. What are these?
The main aim of velaterapia is doing away with split ends. Wet hair is divided into sections. A hairdresser twists each section and moves the lit candle up and down the twisted section. All flyaways, unruly strands and split ends are burnt off. Next, you get an intensively-nourishing mask and – optionally – a sauna. Fans of velaterapia say that the open flame opens follicles so the nourishing treatment brings far better effects.
It's hard to foresee the velaterapia consequences for other hair types or when it's done regularly. It's worth mentioning that trichologists warn against candle-cutting and this kind of experiments.