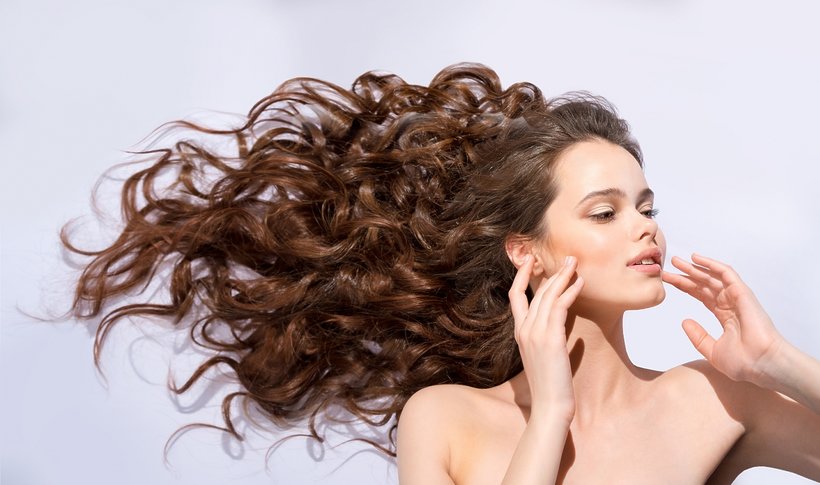 What is most essential in hair care?
How do you know what to choose to have neat and healthy hair and clean scalp?
What to pay attention to when buying hair cosmetics?
In this matter, it's worth trusting hairdressers, bloggers and all hair lovers – they know "what the hair needs". Here are the top trends that are worth exploring and introducing to everyday care.
TOP trends in hair care
1. Shampoo free from SLS, SLES and parabens
In this case, there are no compromises: shampoos with SLS, SLES have more in common with the chemical detergents rather than with dermocosmetics, which are designed not only to wash but also to soften, tone and nourish the scalp. Substances such s SLS and implemented into shampoos to make them lather better once on the hair. They do not provide any other cosmetic, nourishing or regenerating function, on the contrary: they are often very strong allergens that tend to irritate the scalp, act comedogenically and disrupt the processes taking place on the surface. The notorious use of SLS, SLES shampoos may lead to dandruff and severe hair drying. Detergents also rinse out the colour of dyed hair and cause a stronger seborrhea or increase hair oiliness.
The first element of proper skin care is the selection of a good shampoo that will be free of comedogenic, irritating chemical substances. It is the best way to calm the scalp and wash the hair thoroughly.
2. Natural oils and scalp hair oiling 
Natural, cold-pressed oil is the top product among hair and scalp care cosmetics. It is highy valued because it contains a range of ingredients that take care of the beauty and health of your hair. Thanks to regular hair oiling, you will be able to inhibit hair loss and boost its growth. Oils comprise a wide range of essential vitamins important for health and youth (including high doses of vitamins E, A, C and many of group B), plant sterols, flavonoids, unsaturated fatty acids, and a set of minerals: iron, iodine, copper, chromium, zinc and magnesium.
Hair oiling has already conquered the whole world – the treatment is offered by the most prestigious salons in the world. However, you can successfully conduct it at home – it's enough to choose the right oil that will match your hair type (hair porosity).
3. Scalp exfoliating scrub
The scalp exfoliating scrub is probably the least appreciated treatment that has an extremely beneficial effect on hair and scalp health. Regularly performed, scalp scrub is able to fight dandruff, strengthen hair follicles and improve hair growth. The procedure also removes the dead skin cells from the scalp and prevents the accumulation of cosmetic residue on the skin surface and at the base of the hair. This is extremely important because these microscopic deposits weaken the condition of the hair and cause hair loss, brittleness and inhibit growth. What's more, scalp scrub extends the hair's life cycle, because it perfectly oxygenates the cells and improves microcirculation of the scalp.
4. Micellar shampoo 
This type of shampoo has been inspired by the well-known micellar water intended for face cleansing and makeup removal. This 'cleansing' is the key function of this product. Micellar shampoo collects all impurities from the hair and scalp and at the same time, it is very mild, it does not overburden the hair nor it contains any comedogenic substances. The cosmetic tones and calms the scalp and is able to soothe irritations and provide anti-inflammation effects. Moreover, micellar shampoo is dedicated to all hair types including thin, brittle and weak hair. In addition, it often contains a diversity of active substances that simultaneously cleanse the skin and provide it with a range of essential nourishing ingredients without being too aggressive on your hair and scalp. A micellar shampoo is perfect for removing oils from the hair after oil hair treatments because it will 'grab up' oil particles and tone the scalp.
5. Hydrolates for hair 
For a long time, hydrolates were underestimated- no one thought that water from the distillation of plants (when extruding essential oils) can have such excellent conditioning properties. Meanwhile, hydrolates work gently yet effectively on the hair and scalp, nurturing, toning, fighting seborrhea and nourishing with the power of vitamins, microelements and plant extracts contained in them. Hydrolates can be used on both the hair and the skin. Some of them moisturize the hair and increase its shine, and even slow down the ageing process. Others balance the level of sebum, provide antiseptic qualities and support the fight against dandruff. Hydrolates will also take care of the appropriate level of hair hydration throughout the day – it is enough to spray the hydrolate over the entire length of hair so that it will gain vitality and proper hydro-lipid balance.
6. Shampoos reversing premature greying of hair 
Barbers know the secret of beautiful hair colour – without colour-treating. A cosmetic hit for mature hair are shampoos that slow down the process of graying. Of course, gray hair is not only a domain of old age – melanin atrophy can happen to everyone: a significant percentage of teenagers and people over 20 suffer from it as well. Hair shampoos with naringenin can activate the mitochondria, which improve the vital functions of the cells and prolong the life of the hair as well as prevent the decrease in melanin. Gray hair shampoo can be used at an early age – you do not need to use it permanently, but once a year this treatment will certainly result in a healthy hair color in the future. When choosing a shampoo with naringenin, remember that it cannot contain artificial colours – otherwise it will not inhibit greying.