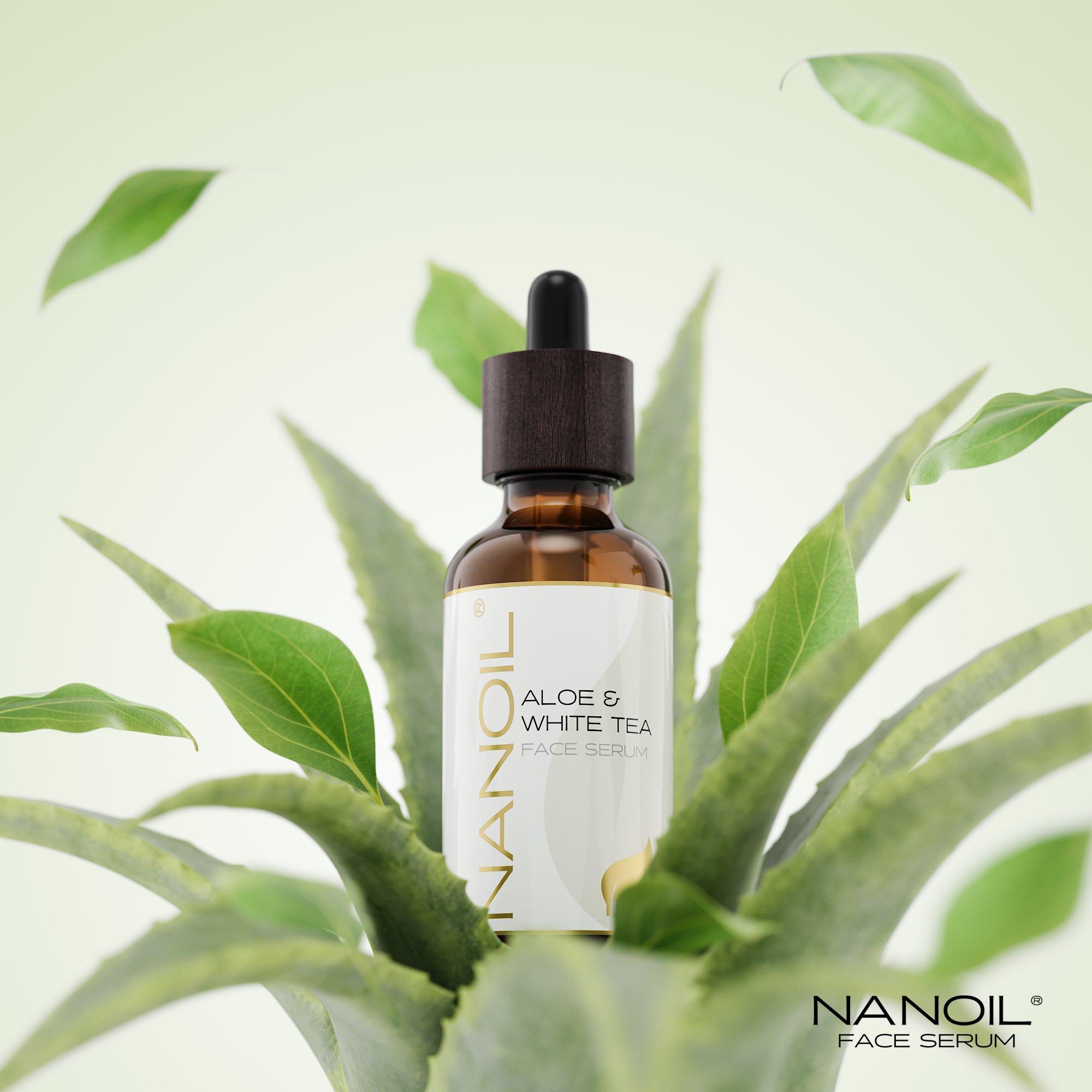 Fatigue, too little oxygen, car fumes, stress, sunlight and air-conditioning – the skin doesn't have an easy life and often feels overwhelmed because of our busy schedule. Treat your skin to a makeover by delivering strong antioxidants, hydrating it and giving it some rest. Don't let it age too soon. Reach for a face serum with valuable aloe and powerfully revitalizing white tea. See a product that lets your skin breathe easily after the very first use.
Young, old skin – the syndrome of the times we live in
Due to the civilization advancements, environmental pollution, harmful UV radiation and the so-called blue light emitted by the screens, the process of skin aging speeds up. The intensive drop of collagen and elastin levels can be observed. As a result, the face looks sallow, dull, lifeless and simply tired. It faces up to acne breakouts and inflammation. That is why following the right skin care has become a priority – it must fulfil the needs of the skin that lives in big cities, feels exhausted and is poorly hydrated and exposed to damage.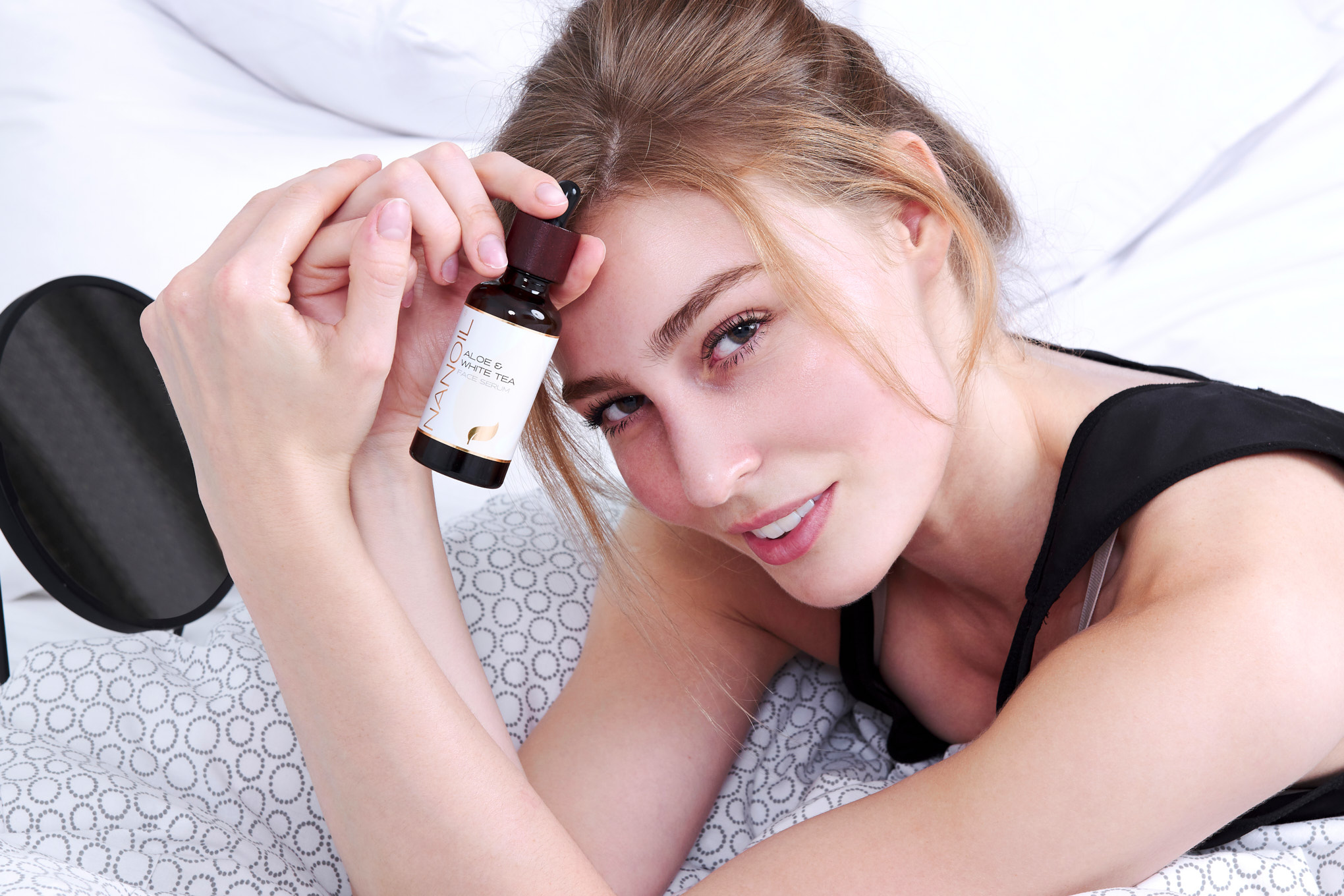 Nanoil Aloe & White Tea – face serum that keeps the "urban skin" healthy and safe
Nanoil serum has been designed to nurture the skin that is tired, exposed to damage and lacking vitality. A strongly-nourishing serum rich in aloe and white tea extracts has a very beneficial effect on the skin, improves its condition and helps it fight with damaging outside factors every day.
Aloe has plenty of health and beauty benefits. It is made of over 200 micro- and macro-elements, vitamins, minerals, flavonoids, amino acids and polysaccharides as well as compounds that heal the skin micro-damage. Aloe has a soothing effect, hydrates, nourishes and enhances skin healing as well.
White tea is reported to be the richest source of polyphenols. It neutralizes the harmful effect of smog, fumes, visible light and UV radiation. White tea improves resilience and increases skin's plumpness.
Nanoil Aloe & White Tea Serum makes a perfect, daily-care product supporting the skin. It is fit for make-up, not pilling, well-absorbed and lightweight, securing and restoring the skin's deep layers at the same time. This light formula leaves the skin relaxed and brings relief after just one application.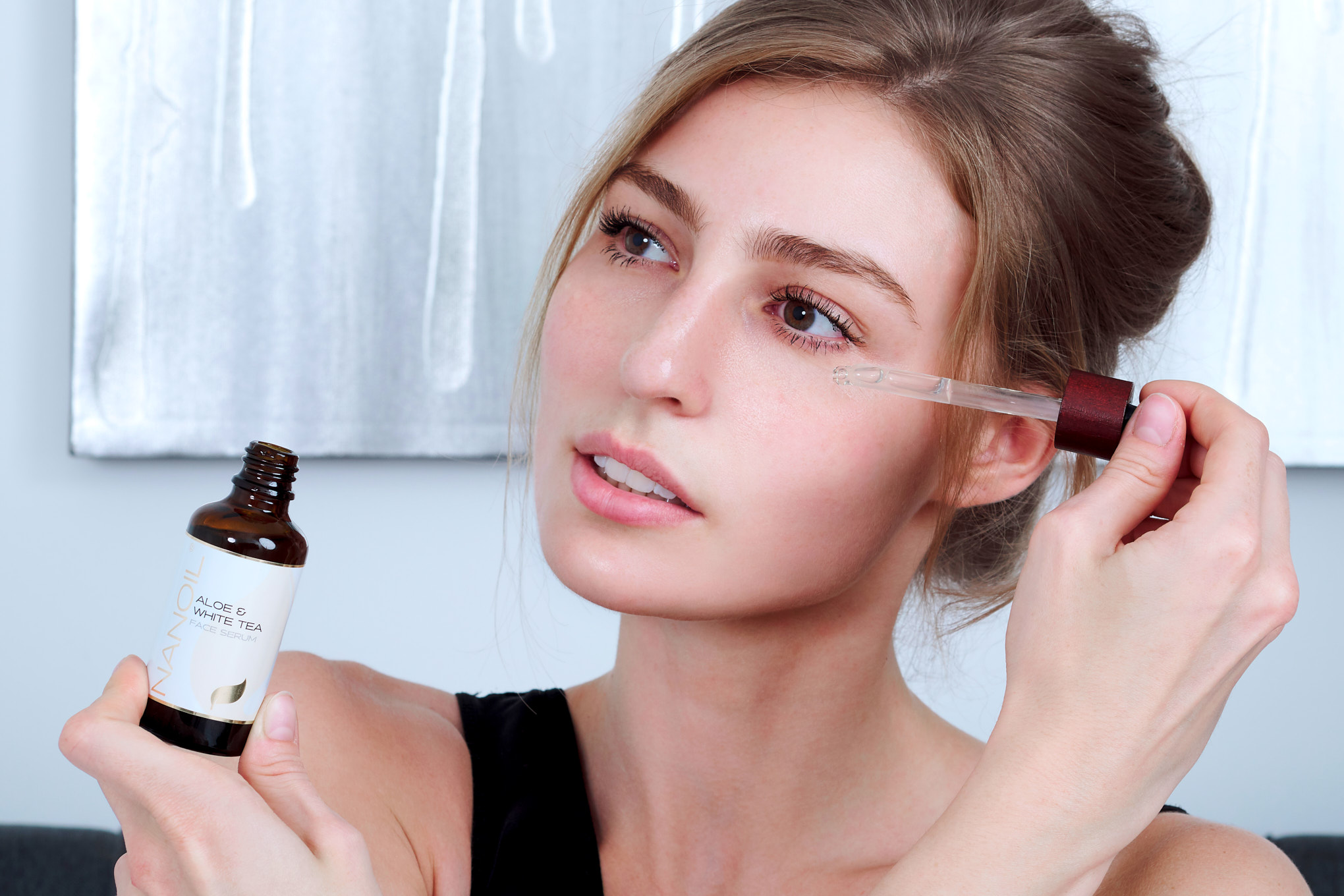 Nanoil Aloe & White Tea Serum: purpose – the product is intended for all skin types and ages, especially for tired, limp, sensitive and easily irritated skin. It's suitable for vegans and vegetarians.
Nanoil Aloe & White Tea Serum: directions – feel free to use it twice a day on the clean skin of the face and neck. Gently massage it in with the fingertips and wait until it's absorbed.
You can try mixing the serum with a toner to create a light emulsion before a moisturizer, add the serum to your foundation or apply it to the lips before a lipstick. You can enrich your favorite cosmetics with a few drops of Nanoil Serum giving them more benefits and boosting the effect. This serum works no matter the season of the year and makes a great pick if your skin is exposed to air-conditioning.