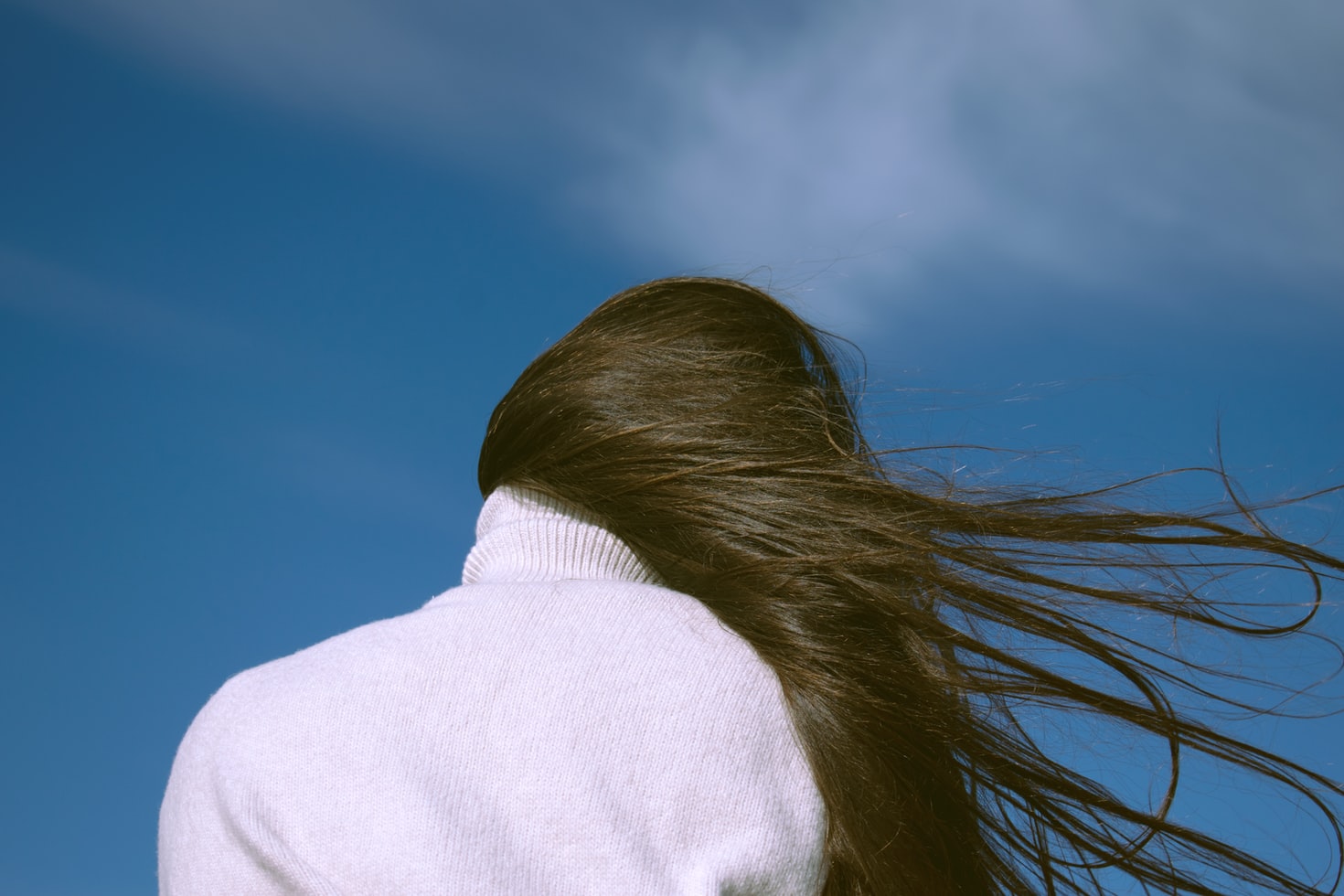 Whenever you reach for a hairdryer, straightener or curling tongs, you better make sure your hair is protected from the high temperatures. Otherwise, be prepared for brittleness, splitting and dullness. Why does it happen? Because hot styling tools – or rather the heat they give off – kick moisture off the hair.
Here comes some good news: You can hot style your hair without depriving it of moisture, providing that you secure it first. Just find the product that will suit your strands.
You don't have to cudgel your brains wondering how to find the right heat protectant. To make your life easier, we have gathered all the best-selling products in one place. Consider choosing one of the products listed below and keep your strands isolated from the heat.
Ranking of the best-selling heat protectants
Nanoil Heat Protectant Spray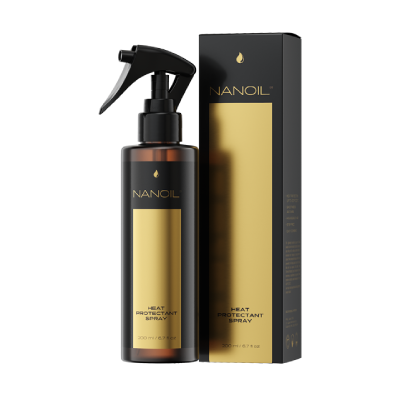 Do you often reach for a hair dryer, straightener or curling tongs? Then reach for Nanoil Heat Protectant Spray too! This product has everything you may expect a heat protectant to have. Firstly, it's weightless so it doesn't deprive hair of volume. Secondly, it suits all hair types, keeping them protected even if you expose it to 440 °F / 220 °C. Thirdly, Nanoil Heat Protectant Spray is multitasking, which means that it also has some extra benefits for hair that include moisturizing, nourishing and creating a smooth finish. Nanoil heat protectant owes its powers to silk proteins and vitamin E. Both ingredients take great care of hair. Use it to combat frizz and static, prevent color fade and lock water inside the hair. You can get it at nanoil.co.uk with home delivery.
Kevin Murphy Ever Smooth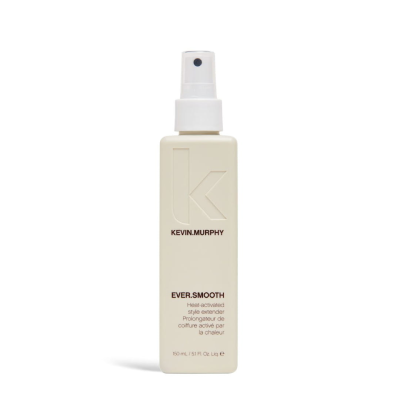 The brand is known all over the world, and it's no surprise because Kevin Murphy offers top-quality products. Even though Ever Smooth isn't the cheapest heat protectant out there, it works wonders, delivering all of the promised effects in a short time. As for a top beauty product, it does more than just create a protective coating on the hair. It also makes the strands soft, smooth and perfectly-looking from morning till evening. This effect is owed to the truly unique suit-all formula that is made from tree bark extract, white cypress extract, blue cypress extract and lemon aspen extract. With Kevin Murphy Ever Smooth the hair is resistant to frizz and splitting.
Davines Melu Hair Shield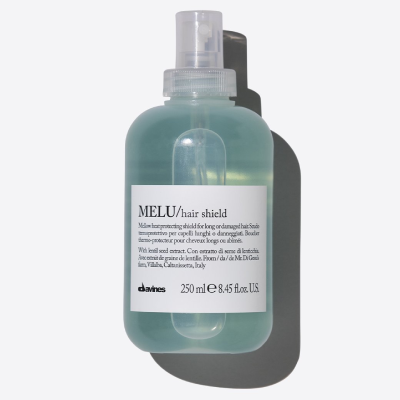 This product is often described as a spray conditioner for long, over-processed and brittle hair. When used regularly, Davines Melu Hair Shield deals with split ends. The protective coating it forms on the hair is strong enough to endure 440 °F / 220 °C. This product makes the hair super soft because it is nourished and deeply moisturized. Interestingly, the silicones used in this spray are easy to remove from hair, and are responsible for locking water inside and providing UV protection. Davines Melu Hair Shield is also able to keep a hairstyle in a place for long hours, in all weather conditions. To enjoy all of these benefits, you just need to spray the hair – no matter if wet or dry – with this product before reaching for a hot styling tool.
Philip B Thermal Protection Spray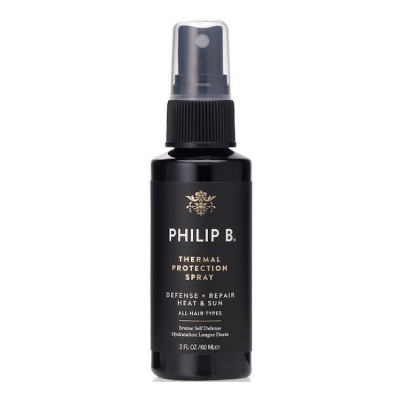 This is one of the few protectants available in two sizes. No matter which one you choose, Philip B Thermal Protection Spray always delivers the promised results, especially if your strands are damaged, dry and over-processed. The product shields the strands against high temperatures and mechanical damage. The formula is rich in nutrients because it contains olive oil, arachis oil, sesame oil, jojoba oil and shea butter. This oil-based heat protectant may be too heavy for normal hair, therefore Philip B Thermal Protection Spray should be used mainly to deliver moisture and nutrients, which mostly helps brittle and frazzled hair. This rich formula is mixed with amino acids that promote better-looking and elastic strands.
Alterna Caviar Leave-In Heat Protection Spray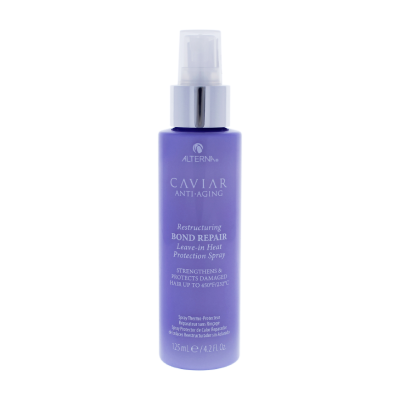 Here is another excellent heat protection spray formulated with a number of precious vitamins and minerals. It knows how to take great care of dehydrated and damaged hair, protecting it from high temperatures. Alterna Caviar Leave-In Heat Protection Spray also moisturizes and reverses damage. This effect is owed to vitamins: B6, B12 and E, being highly important to keep hair strong and safe. Those vitamins are responsible for replenishing tresses with nutrients and making them look younger. The more you use Alterna Caviar Leave-In Heat Protection Spray, the shinier and stronger the hair gets. It even has an antioxidant that clears strands from urban pollution.
Kérastase Genesis Défense Thermique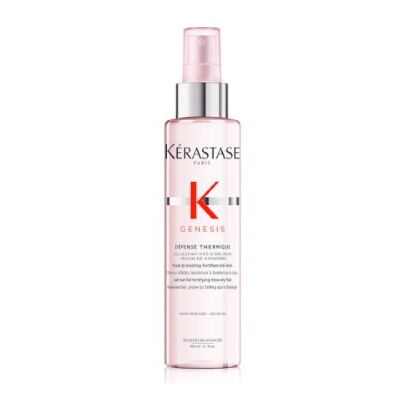 A French formula designed to protect and repair extremely damaged and over-processed strands. Kérastase Genesis Défense Thermique is almost lightweight, easy to use and has a pleasant subtle aroma. The heat protection it offers is high enough to keep the hair safe from the heat damage caused by hot styling. The nutrients added to the formula are proven to make hair stronger, shinier and – in general – better-looking. Those whose hair is naturally straight and heavy should be careful while applying Kérastase Genesis Défense Thermique because too much of the product may lead to oily hair. The effects are really good, but you have to pay a bit more for this heat protectant.
Bumble And Bumble Hairdresser's Invisible Oil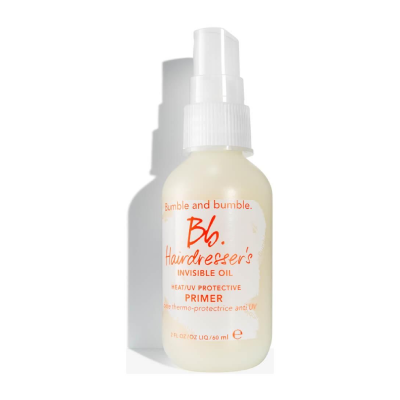 If your hair is severely damaged, you better make use of plant-based oils. And if you're looking for an oil-rich heat protectant, then Bumble And Bumble is your go-to. Why? Because the bottle of Hairdresser's Invisible Oil has as many as 6 plant oils. This blend tames unruly strands, helping you take control over your own mane. Spray the hair with this heat protectant before blow-drying, straightening or curling to create the protection needed. The spray makes styling far easier, helping you create fabulous styles with hot styling tools. With this product your hair will shine beautifully and get less brittle. The aroma is pretty intensive, but it's pleasant.
Paul Mitchell Neuro Style Prime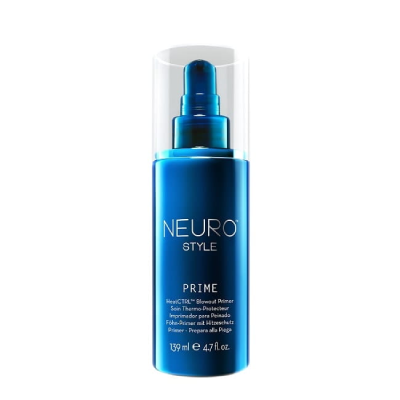 Even though this isn't the most popular brand in the world, Paul Mitchell is appreciated by those whose hair needs an extra portion of nourishment and hydration. Neuro Style Prime works really great. It protects the strands from high temperatures and all kinds of damage, including the one caused while brushing and styling. With Paul Mitchell Neuro Style Prime your hairstyle will remain perfect-looking for the entire day. One of the biggest pluses of this heat protectant is that it lasts really long. To create strong heat protection, apply this spray to clean, towel-dried hair. A sleek and smooth finish guaranteed.