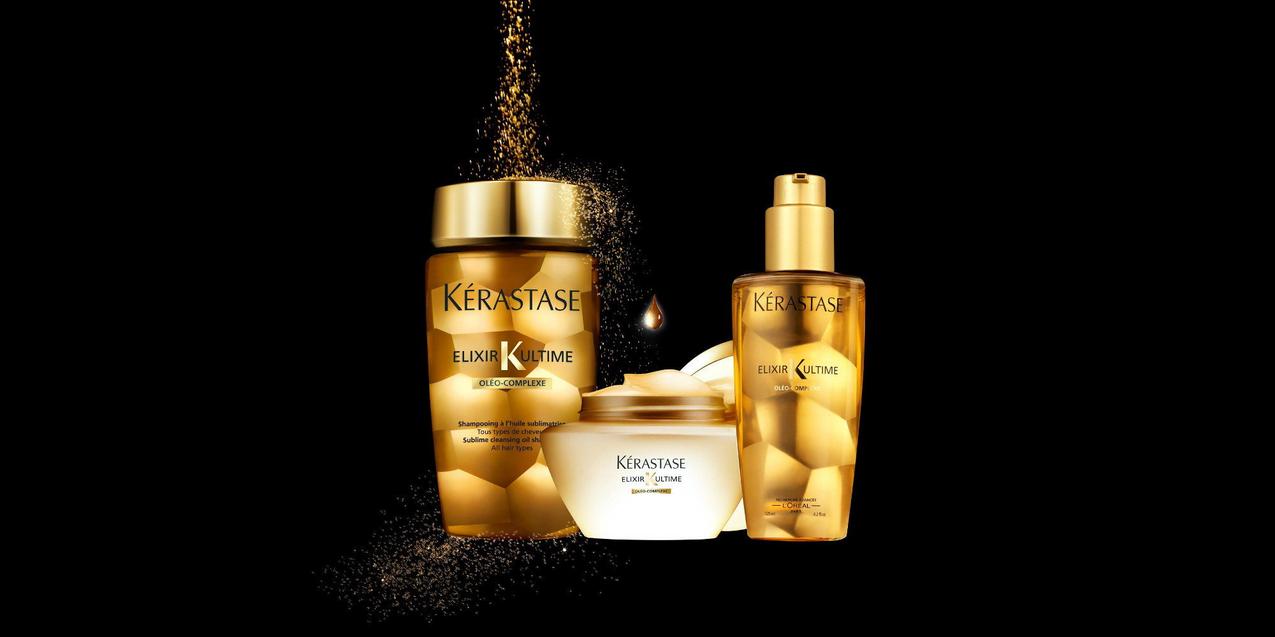 We love cosmetics, that provide exactly the effects described on the label. To this type of products belongs among many hair oil Elixir Ultime from Kerastase.
Cosmetic leading to the temptation with its packaging
It looks elegant, but very up-to-date. What should be recognised is fact that it is poured in a bottle made of glass, not in the common plastic. It is equipped with large and easy in use pump, that works impeccable by delivering product to the very bottom; you may say – to the last drop.
There is even more going on inside the bottle
Oil works as a multifunctional hair conditioner. It not only regenerates and protects hair, but also helps with disciplining them and makes them stop frizz. Cosmetic can perfectly take care of hair ends thanks to properties of concentrated serum.
In the service of beauty are here to guard you four natural oils:
Corn oil – is an effective rescue to dry hair. It protects hair by covering them with a layer that retains water in the inner hair structures. It is one of countless oils containing high concentration of fatty acids omega-6 and omega-3. What is more, it contributes to general improvement of collagen synthesis in cells – thanks to phytosterols.
Camellia oil

– takes care of even very fine and brittle hair and effectively regenerates them. Also smoothers and provides gloss.

Pracaxi oil

– is an oil with strong protective properties on the entire hair length. It perfectly nourishes and strengthens hair.

Argan oil

– is a perfect oil for all of those who often use blow dryer, straightener or expose hair to strong wind, freeze or sun. Oil protects both against mechanical damages and fussy weather, which can also damage your hair.
Elixir Ultime is a thick oil with great smell and amber colour that work for all hair types. Ladies who have exceptionally dry hair should use it on wet hair after hair wash. Those of you who have normal or oily hair can easily use it to strengthen hair by applying it before hair wash (15-30 minutes is enough). If you want to provide hair with gloss and elasticity you can always use oil on dry hair, which were washed earlier. Oil can in great way improve their appearance.
Elixir Ultime is a magnificent cosmetic, well-thought-out and beautifully made. It will certainly please even the most demanding hair… or their owners.