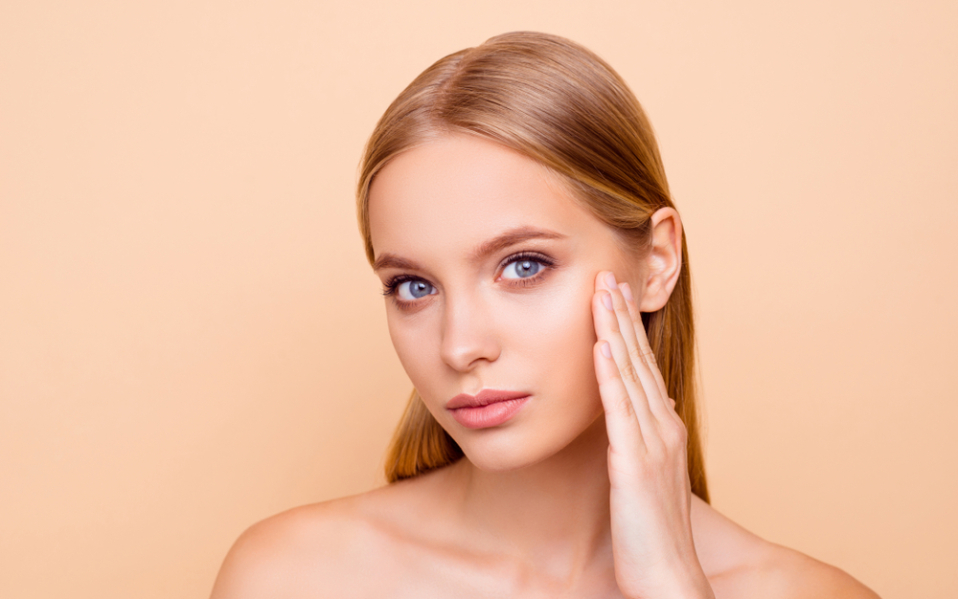 Red, burning, tight-feeling skin is a signal from the body. It's like an alert telling you that the skin is dehydrated. It's time to begin tender skin care with all-natural treatments.
What can you apply on dry, irritated skin? Obviously, you can use products that deliver essential nutrients and restore the optimal levels of moisture. What's crucial, you don't need any cosmetics from beauty stores. The simplest solutions are often the best and are easy on the pocket – make use of products you've got at home because they turn out to have a great conditioning effect.
YOGURT MASK
Plain yogurt abounds in ingredients that save extremely dry skin. Vitamins B accelerate skin repair, calcium prevents wrinkles, zinc soothes irritations while lactic acid helps keep water inside the skin – you can provide the ingredients with DIY face masks.
1. Yogurt and banana mask
Take a ripe banana, peel it and mash it with a fork. Mix it with two spoons of thick plain yogurt. Apply the blend over the face, let it sit for around ten minutes and rinse it with lukewarm (never hot!) water.
2. Yogurt and avocado mask
Use one ripe avocado. Mash it, mix it with a spoon of olive oil (or other oil) and two spoons of plain yogurt. Smooth the mask across the face, leave it on for at least 10 minutes and rinse it with water.
3. Yogurt and rolled oats mask
Use a blender to blend rolled oats until smooth. Mix them with a small amount of warm water and let them steep for a while. Add two spoons of yogurt and mix well. Apply on the face and let it sit for at least 10 minutes. Rinse it out with water massaging the skin gently at the same time.
NATURAL COMPRESSES
Making use of natural plants and herbs that are widely available is a great idea. Some plant extracts abound in antioxidants and phytosterols as well as vitamins such as vitamin A, E and B. It's great to make use of them and prepare natural compresses that condition the skin and ramp up hydration levels.
1. Aloe leaf compress
Take a wide, thick aloe leaf and cut it in half. Use the half with the gel to gently massage the face. Focus on places that are irritated and require special yet gentle care. Give the ingredients from the aloe gel enough time to penetrate the skin. Rinse the face.
* If you haven't got aloe plant at home, get aloe gel from the store and make a DIY face mask.
2. Fennel compress
Infuse two fennel tea bags. Let the tea cool down and soak a soft towel or muslin cloth in it. Put it on the face and rinse the face after several minutes using lukewarm water.