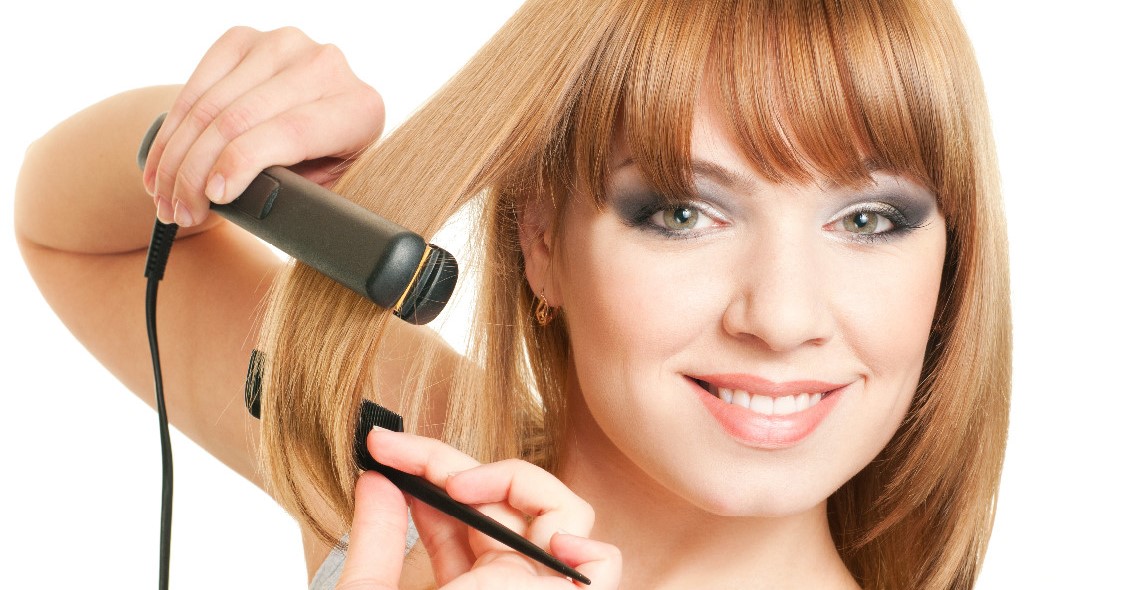 Why is it that girls having curly hair would like to get their hair straight and girls who have straight hair would like to have naturally curly strands? Well, it is hard to understand woman, indeed. Instead of trying to comprehend them, learn what are the proper ways of treating hair with a hair straightener.
Before you start straightening your hair, apply heat protection cosmetics that will shield your hair from harmful working of high temperatures. For example, use mousses that protects strands from the harmful working of the heat-producing devices. It is advised to apply such products when you set  the temperature of your hair styling device around 170 degrees Centigrate and above. Mind you though, do not apply too excess amounts of the product since it may make your hair damp unnecessarily. And damp hair must not be treated with a hair straighter because, in such a way, you can make it dry and even burnt.
You do not have to set the temperature in your styling device to the maximum in order to make your hair straight. Suffice to set the temperature approximately 180 degrees Centigrade. The higher temperature, the faster for water and keratin to evaporate from your strands. Dry and damaged hair looks simply unattractively, are prone to damages, breaking and falling out as ends tend to split.
Do not overdo with straightening. It is believed that ideally straight hair dates us. Suffice to stylize all the strands the way you like because hair does not have to be ideally straight and even. If you want to produce the effect of smooth hair, move the hair styling device along your strands slowly (yet not too slowly). Start the procedure by placing hair straightener near the roots.
It is a big mistake to straighten curls. However, if you really have to set this type of hairstyle, firstly, wash it and let the hair dry on its own. Then, go by the above mentioned rules. It is also a good idea to put your head down, and while blow drying, try to comb down the hair till it gets completely dry. This will help with the straightening. What is more, remember to make single smooth movements with the hair straightener. In other words, do not stop in the middle of a strand since this may create a kind of a border between straightened part and curls. Basically, you might create an unattractive dent or crease on strands.
Last but not least, try to separate only thin strands if you want to make your hair look naturally straight. In such a way, your hairstyle will be smooth and sleek. If you place thicker strands of hair between the plates of your device, it may happen that not all hair will be straightened the way you would like it to be. For that reason, it is better to work with you hair longer than be concerned with the hairstyle later on.