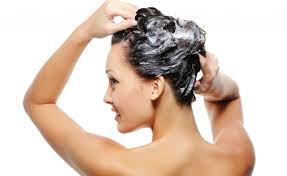 Long hair is an undisputed symbol of femininity, indeed. Therefore, if you want to look more attractive, you should take care of hair the right way. Which cosmetics and products to use in order to have strong and healthy strands? And which hair-damaging practices should not be followed?
Hair loss – Main reasons.
Is your hair thin and break easily? Do you lose too much of it? All the cosmetics and mixtures tend to disappoint you by producing no effects at all? The truth is, if you do not know what is the cause of the excessive hair loss, then it is almost impossible to find the proper treatment which will make all strands strong again. The most common reasons of hair being weak are, for example, diseases, stress, or a diet poor in vitamins. Furthermore, if you stylize hair every day, you expose it to harmful working of hot air, high temperatures and chemical substances, that are present in each product facilitating setting hair. As a result, all strands become desiccated, deprived of natural moisturization, gloss and nourishing substances (i.e. keratin). What is more, taking some of the medications may decrease the immune system of an organism, which in turn, increases the vulnerability to harmful factors that come from the external environment. In short, if you do not eat healthy and balanced diet, than your hair will be weak, deprived off all the substances required for growth and regeneration. So what should be done?
How to take care of hair?
Fortunately, there are plenty of ways to improve condition of damaged hair. First and foremost, start your recovery treatment from supplying the hair with all the necessary nourishing substances it is carving for. They can derive from both cosmetics or natural products. Secondly, add some proteins, vitamins and microelectronics to your everyday diet. It is also advisable to drink suffice amounts of fresh mineral water during a day. Obviously, you skin will also benefit from this practice. Thirdly, you can nourish your hair from the outside as well. It is suggested applying hair masks containing honey, castor oil, fruit, and oils. Furthermore, application of moisturizing products plays also a very important part in helping hair with self-rebuilding processes. Such products should match scalp and hair type. This kind of cosmetics have to be applied only before blow-drying and the moment this procedure is over. Last but not least, regular trimming can also produce quite an outcome. The truth is, this procedure will not improve condition of hair but it will make hair look prettier and its ends way smoother.