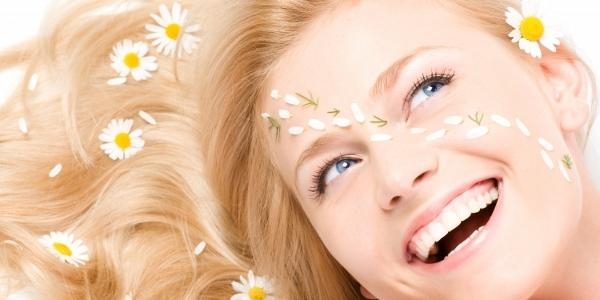 Herbs – all the good that we get from nature. How do we use these and why are they so healthy and precious for a human organism? Definitely, we add herbs to our food to make it taste better and to cosmetics to improve their working. What is more, herbs exert the positive influence on the condition of our skin, hair and body in general. As a consequence, Erborian cosmetic brand has decided to use these plants to create the ideal cleansing cosmetics for our face skin.
Herbal Energy series from Erborian comprises of five different products. The main aim of these, is to restore face skin its natural pH level through sebum, dust, as well as make up and dead skin cells removal. As mentioned before, Herbal Energy line consists of: a moisturising foam, an exfoliating cream, a cleansing lotion, a face spray and a lotion. These products are closed into green bottles and are of various capacity (50 ml, 80 ml, 90 ml and 140 ml.)
The moisturising foam Herbal Energy BB Cleanser is characterized by triple working. Firstly, it cleanses face skin, secondly, removes dead skin cells and thirdly, moisturises while leaving the same effect on face skin as other BB cream does. What is more, the cosmetic has got a dispenser in a form of a pump which perfectly proven itself in dosing of the cosmetic. Basically, Herbal Energy BB Cleanser from Erborian has nice, light and creamy consistency.
The make up removal Herbal Energy Cleanser was created on the basis of ginseng, ginkgo biloba and ginger extracts. These ingredients boost blood circulation and enhance skin cells work. The product does not only remove make up but also purifies skin pores and gives the impression of slightly contracted skin. Herbal Energy Cleanser has also regenerating properties.
Erborian Korean cosmetic brand designed also the exfoliating cream – Double Peeling Creme. This cosmetic gently purifies face skin, removes dead skin cells as well as other impurifications, regulates sebum production, moisturises and nourishes. Thanks to the presence of Japanese chestnuts and fruit extracts, skin face becomes freshened up and regenerated. Generally, Double Peeling Creme makes face skin prepared for the oncoming stages of Erborian's beautifying treatment.
The next cosmetic – Herbal Energy Lotion 30%, moisturises, tones up and smooths face skin. Furthermore, the product has got two active complexes. The first one, the ginseng complex, improves blood circulation in skin cells. The ginkgo biloba and ginger complex, in turn, is of stimulating and regenerating properties. When it comes to the consistency of the cosmetic, it resembles a light cream or a balm, which makes the application easy and pleasurable.
The last component of Herbal Energy series from Erborian is the Lotion Mist. This cosmetic leaves skin soft, moisturised and smooth. Generally, the product can be used during a day, just to freshen face skin up. The mist comprises also of ginkgo biloba and ginger which are well-known antioxidants. Additionally, these ingredients delay the ageing processes, tone up and make the skin face fresh.