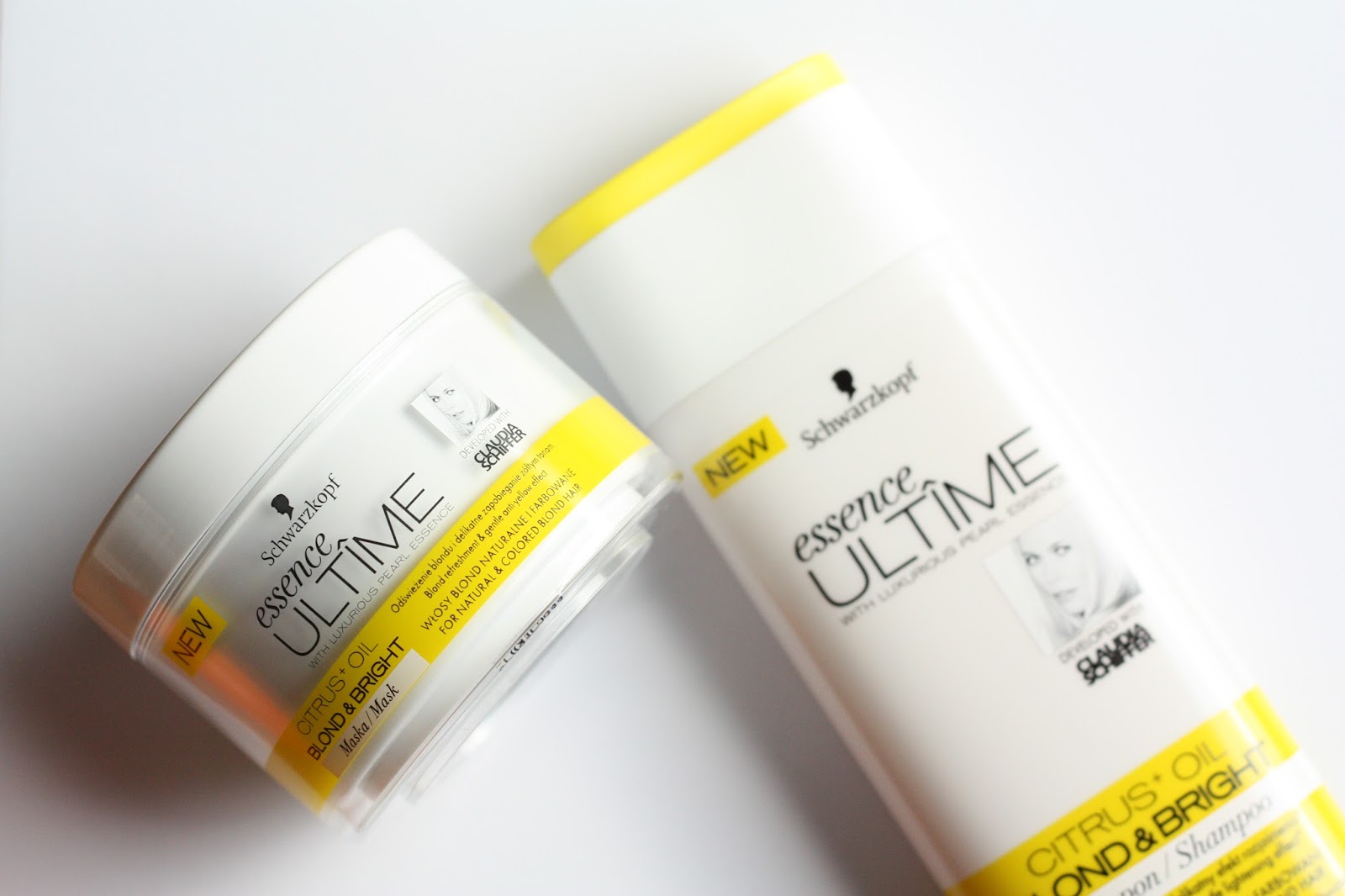 New cosmetic line by Schwarzkopf, Ultime Citrus + Oil Blonde & Bright is a gesture towards blonde-haired women. The cosmetics have two main tasks to fulfill. Firstly, to take care of dyed streaks of hair and secondly, to make the colour stay true.
The new collection of Schwarzkopf cosmetics comprises of a shampoo (250 ml), a conditioner (250 ml), a bright lightening spray (100 ml), and a neutralizing hair mask (200 ml). All the cosmetics takes good care of dyed hair, making it moisturized (easing at the same time drying working of ammonia present in hair dyes), gifts hair with shine, and protect colour from fading or creating unattractive yellowish streaks.
As mentioned before, Schwarzkopf cosmetics contain plenty of active substances that are good at taking care of dyed hair. These ingredients are, among others, pearl extract and D-panthenol (moisturizes and prevents hair from drying). The main components of Ultime Citrus + Oil Blonde & Bright collection are citrus extract and apricot oil. The citrus extract contains C, A, B and PP vitamins as well as organic acids. Such a combination of ingredients lets highlight the streaks of hair as it has anti-radical and softening working. What is more, it protects hair from damages and drying-out. When it comes to the apricot oil, it contains fatty acids, which are able to moisturize and smooth surface of hair, keeps water inside the streaks and closes hair shafts.
The shampoo, the conditioner and the lightening spray define and emphasize blond colour of hair. Thanks to regular use, the cosmetics make hair glossy and lighten it up. It is worth pointing out, that the spray can make hair two tones brighter even when applied separately, as a single cosmetic. The hair mask's aim is to prevent unaesthetic yellowish reflexes from developing on hair. This product has to be applied on hair, left for five minutes and then rinsed. The cosmetics from Schwarzkopf are recommended for both dyed and natural blonde hair.