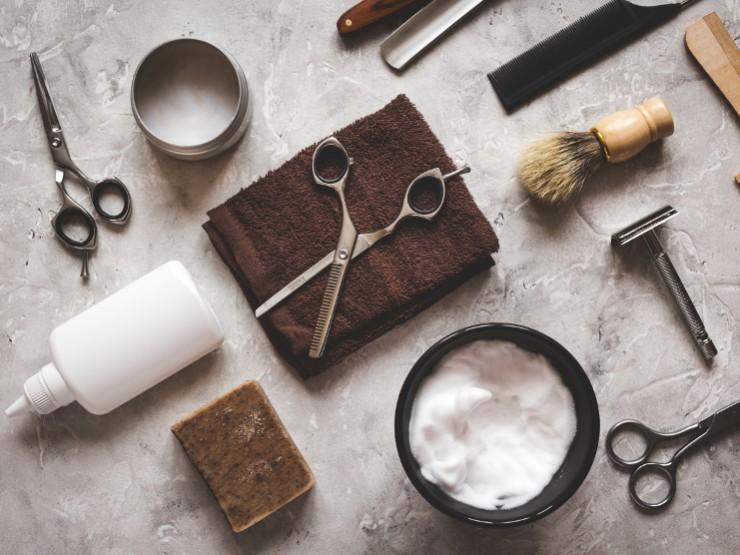 What does a man need to look and feel manly? A T-shirt with a favorite rock band logo? A new game console? A super-fast, turbocharged car? Nope. A man should be masculine without all that stuff. He needs beauty products yet not typically-feminine cosmetics.
Some people make jokes saying that a soap is the one and only cosmetic a real man can use. I don't agree. There are cosmetics which let men enhance their appearance. I don't mean some body contouring makeup! Here are two must-haves which make perfect gifts for your other half.
Beard care oil
Beards are in. The 'woodsman' style makes women's hearts beat faster. Not shaving isn't enough, though. If you grow a moustache or a beard, you must have it under control. If you don't the effect may be the opposite of what you want. Instead of a manly logger, you look like a homeless. A cosmetic oil is a perfect product for taming the beard. It's good for a start. Then, you can try some heavier weapons such as wax, creams, pomades. Why does a real man need the cosmetic oil? To grow the beard fast, make it fuller and manageable. Every woman is going to appreciate the fact that she can stroke her boyfriend's beard without the feeling of prickling. An extra benefit – an oil can be applied to hair so you can create a truly masculine hairstyle.
Eyelash serum
It may sound like a joke but it's true – lash serum is every man's must-have. Just choose a tasteful serum which doesn't have a pink design e.g. it looks like a black matte pen. Even though lash serums are designed for women, men can use them, too. There are many benefits because lots of women are attracted by completely different elements of appearance than men. Women look at men's hairstyle, hands and beautiful eyes. The last one can be achieved with a serum – it promotes lash growth and volume, making their look both bolder and alluring. It's a perfect beauty product for men because it's invisible! Easy to apply, colorless, fast-absorbing, giving a natural-looking effect. Long lashes may look very masculine.