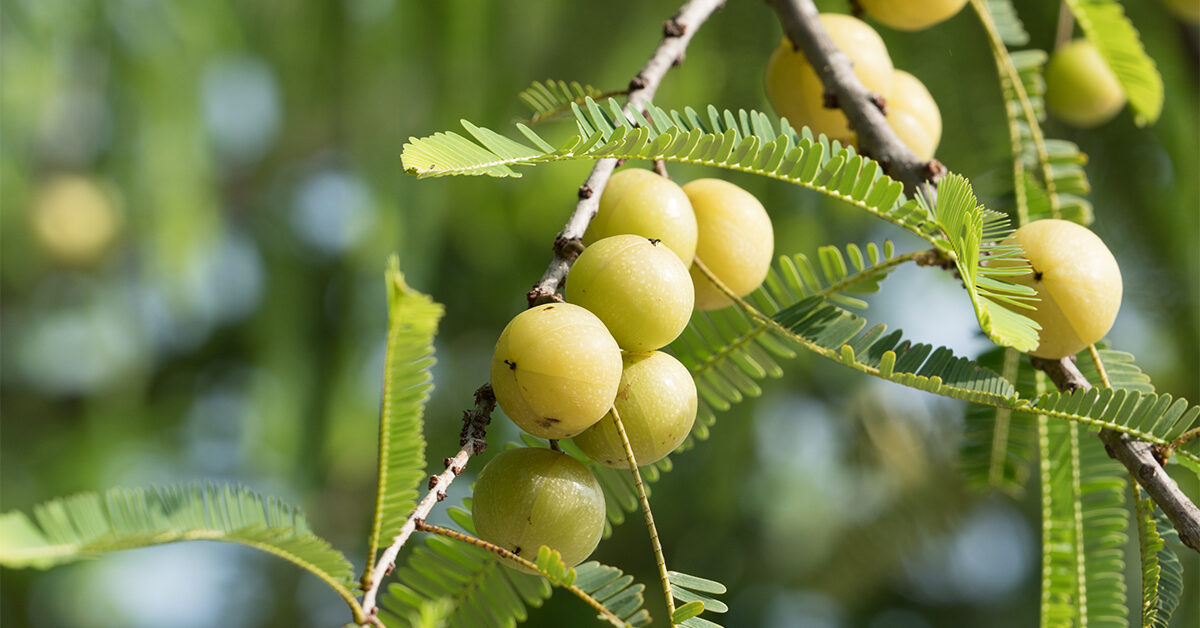 Colourful culture of India is delightful. We like the Orient not only because it is exotic. We can learn a lot about natural hair and body care from Indian women. Amla oil is one of Indian recipes which is appreciated by women all over the world. What is amla? How does the oil work?
Amla oil has been designed for hair care thus it is mainly used for such purpose. It is available as pure amla oil but can also be found in many conditioning products e.g. Sesa oil. Valuable properties of the oil result from the characteristics of the plant.
Where does amla oil come from?
It is hard to find precise information about the origin of amla oil online. We know that it is imported from India where it is extracted from the fruits of Indian gooseberry. What else can be said?
Natural amla hair oil is extracted from the fruits of amla which is commonly known as Indian gooseberry. The fruits of this relatively big shrub resemble gooseberries. The plant is found in northern and southwestern regions of India. The shrub has a grey bark, leaves that smell like lemon and green flowers. Amla oil is extracted from the ripe green fruits of amla.
Interesting fact!
Amla is regarded as an excellent remedy for many ailments, including anaemia, haemorrhage, disturbance of urinary, immunological and respiratory systems. The fruits of Indian gooseberry are also an aphrodisiac.
How does amla oil work in hair care?
Amla oil makes hair healthy and beautiful in a complex way. It is mainly recommended for dark hair due to its properties. Indian amla oil provides the action that is similar to henna and it may darken hair. Therefore, blondes should not perform regular treatment with this oil. Although it is a rich source of vitamin C and an antioxidant.
What benefits does regular application of amla oil bring? It is a substance which rejuvenates hair in a natural way. It nourishes, smooths the strands and gives it a beautiful shine. Natural amla oil strengthens the bulbs thus prevents excessive hair loss as well as is used as a hair growth booster. Strands become bouncy, healthy and shiny. What is more, amla offers endless healing properties: antidandruff and anti-inflammatory action.