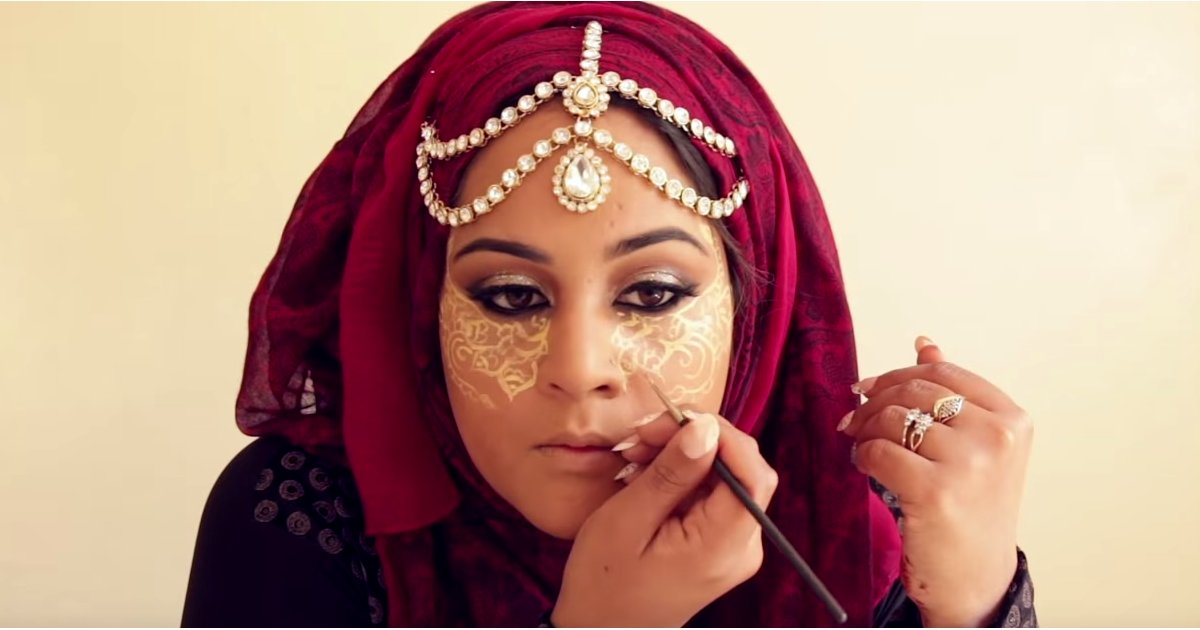 Too beautiful to blend. This is how a highlighter and a bronzer look like when applied in a pure Hindu style. If you don't know yet what henna contouring is – read the article.
Face contouring is a trend that becomes famous due to Kim Kardashian. It was her who, as the first one, started this approach to make face slimmer thanks to appropriately applied pale and dark cosmetics. After that, the Internet became flooded with the huge wave of inspirations concerning this fashion in make-up; even this quizzical clown contouring.
Today, the greatest popularity is enjoyed by henna contouring, which is face contouring applied with having Hindu make-up techniques in mind. It has to be clearly stated that this technique is a worthy successor of the previous experiments with face contouring. This is a new and definitely more creative method of applying make-up.
There were two women who came up with the idea to enrich make-up: a celebrity make-up artist from Zimbabwe, Shahina Aslam, as well as Pakistani blogger Sahur Saleim. In short, they were the first ones to use these complicated henna patterns to mark the contouring spots (both darkening and lightening) so as to emphasize the shape of a face.
It has to be emphasised that henna contouring is a method of face shaping with the use of regular cosmetics. The name might indicate that this technique requires using a natural tint, henna. The funny thing is that nothing could be further from the truth as it's better not to contour face in this 'permanent' way. What might surprise you, to apply henna contouring you need: a bronzer, a concealer and a highlighter.
Again, the cosmetics that has to be used here are exactly the same as required for a regular method as the manner of application remains unchanged. You have to highlight the bridge of nose, above cheek bones area, cupid's bow, centre of forehead, etc. The darker shade has to be applied to under the cheek bones heading ear, on the both sides of a nose as well as the upper parts of forehead.
The difference though is that henna contouring technique requires using a very thin brush, the one used to create these complicated Hindu style patterns. In this case, you have to show infinite patience and extraordinary skills because applying such precise decorations isn't that easy. It occupies much time but the effect… it's so outstanding that you wouldn't like to blend it!